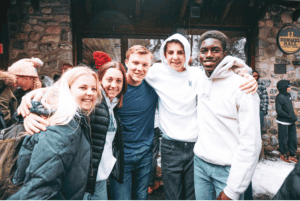 We started 2020 strong with 4,638 children and youth attending Winter Camp – additionally, 211 campers made the life-altering decision to accept Jesus for the first time!
Camp was closed in mid-March due to COVID-19. As a result we had to adjust, pivot, change, and adapt like the rest of you. While this year looked different, we were not idle! By the grace of God, we were able to continue with and initiate new projects that will help prepare us to open our doors wide in Summer 2021.
In the summer, we initiated the Family Volunteer Program. In total, 61 families contributed to the completion of various projects across the campgrounds including the renovation of 29 platform tents.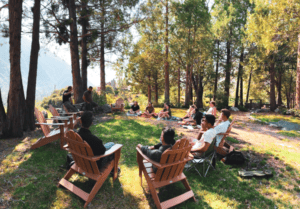 In August, we initiated the Forest Home College Program for a small group of college-aged students. Through small groups, professional development seminars, team time, chapel, and work projects, we equipped these students to be spiritual leaders in their communities. Students participated at both the Mill Creek and Ojai Valley locations.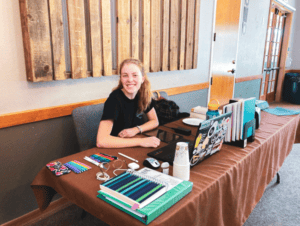 A college student's school set up at Forest Home, Ojai Valley.
Forest Home "Counselor Coffee" launched this summer. This series was initiated to provide spiritual encouragement, practical resources, and valuable connections with our youth pastor partners. These online events brought dynamic speakers, helpful teaching, resources and youth leaders together; incorporating fun, giveaways, and encouragement to the many participants!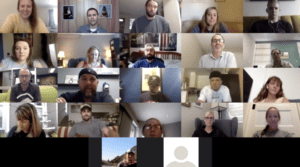 Earlier this year, we initiated the $7 million Emerge Stronger Campaign. This campaign includes funding to protect the ministry and for three major projects that are designed to expand capacity for additional attendance, create safe and expanded outdoor spaces given the new realities with COVID, and to revamp many facilities throughout Forest Home.
New central dining canopy at Wildrock.
The first project is Wildrock our new 250-bed children's camp center – which includes a new 20,000 sq. ft. turf field, new central dining canopy, new and expanded outdoor amphitheater, new adventure options, renovated housing and restrooms, and more.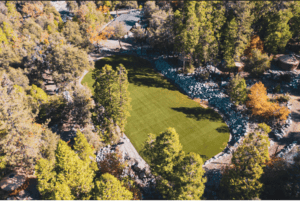 Aerial view of the new 20,000 sq. ft. turf field at Wildrock.
The second project is a complete renovation of the Forest Center Dining Room. This project includes a new, massive outdoor patio for safe dining, as well as a revamped indoor dining space.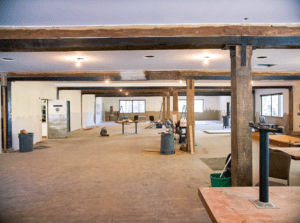 The indoor renovation includes a revamped indoor dining space with a higher ceiling, new lighting, new drywall siding with stone wainscot, an upgraded stage, and a completely new audio-visual experience.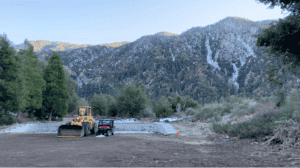 The third project is the Youth Camp Expansion – which includes 840 beds for Jr. High and High School students, increasing capacity by 33 percent and allowing Forest Home to reach an additional 1,800 youth next summer! Pictured above is the in-progress, brand new 1000-person outdoor amphitheater that will be completed by summer 2021.
This is a sketch of the new Youth Amphitheater. It is going to be an amazing venue for thousands of Youth Campers!
This year has presented its challenges for us, not least among them has been the COVID-19 shutdown of camp and loss of camper fees needed to operate. However, as we reflect on the Lord's leading, we have grabbed hold of the call to "Emerge Stronger" from this season and prepare camp, so that our facilities are even better when thousands return to camp next year.
As we prepare to enter a new year, will you prayerfully consider a year-end gift to Forest Home? Your gift will enable us to continue to operate and prepare to open our doors wide in summer 2021.
For 2020 tax credit, make your gift online using the link below or mail your check postmarked by December 31st to the address below.
If you are 70½ or older, you can make a tax-free distribution from your IRA to Forest Home.
Click here to learn more.
Let's keep telling the world about Jesus!
We look forward to seeing you in 2021!