BOARD OF DIRECTORS
Bob Botsford
Clergy
Bob is the Senior Pastor of Horizon Christian Fellowship in Rancho Santa Fe, California. It was here at Forest Home that Bob accepted Christ, dedicated his life to ministry, met his wife, Bonnie, and began teaching the Word of God in a simple, yet powerful manner. Bob has a master's degree in divinity and a doctorate in ministry. He has served in youth ministry with Young Life and the National Youth Crisis Hotline. Each week Bob ministers the truth of God's love through the four weekend services at Horizon, a radio program called "Press On," and various outreach ministries. Bob and Bonnie live in San Diego with their three children, Mitchell, Annie, and Matt.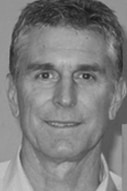 Joe Colace
Joe is president and co-founder of Five Crowns Marketing, a fresh fruit and vegetable growing, harvesting, and marketing company in Imperial Valley, California. He and his wife Sally have four children and seven grandchildren, and have enjoyed more than 40 years of marriage. His family began coming to Forest Home in the summer of 1981 and have attended over 20 consecutive family camps. Joe serves as an elder with Christ Community Church in El Centro, California. Joe and Sally cherish their involvement with outreach in Uganda and Haiti. Joe is quick to share the influence Forest Home had on him and his family over the last 30 years.
Cheryl Moreno
Cheryl and her husband Joe of 22 years have two children and live in Orange County.  She and her family first attended family camp in 2005, and have been coming to Forest Home ever since.  Cheryl, a graduate of Miami University in Oxford, Ohio, is an Assurance Partner with Ernst & Young, LLP, specializing in serving clients in the health care industry.  She is active in her church and finds great joy in serving her family and on the Forest Home Board.  She and her family love to travel and experience God's beautiful creation, with national parks being their favorite destinations.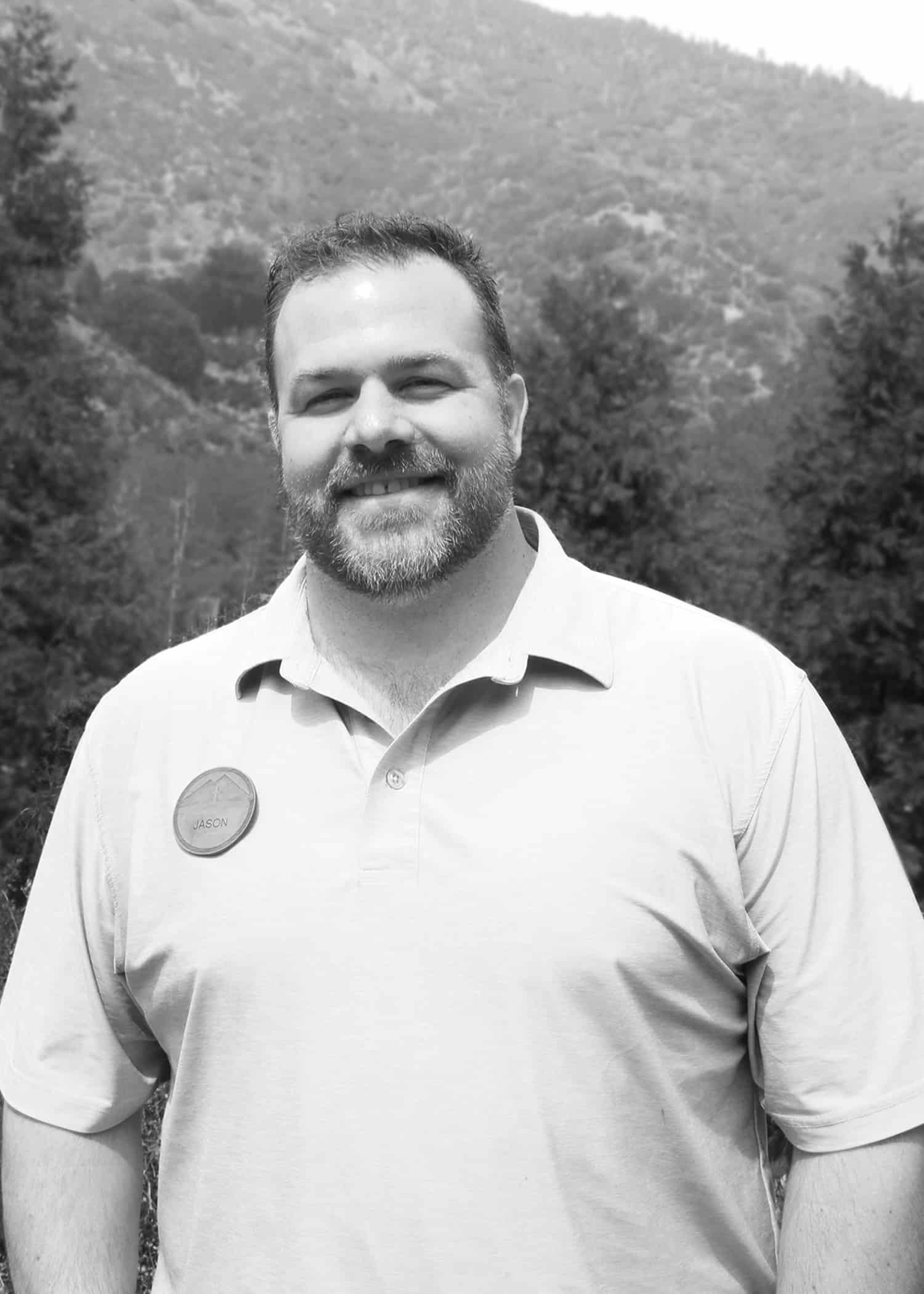 Jason Myers
The Myers family have been coming to summer camp for many years. Jason runs a biotech company that does research and development. And, his wife, Harmony, does genome research. Although they live in Colorado now, they love the magnitude of Forest Home's ministry and purpose and that keeps them coming back. Jason and Harmony have two teenagers, Kadence and Logan.
Alan Nakamura
This is Alan's 3rd term on the board since 2002.  He lives in Yorba Linda with his wife Sharon and has 4 children.   He has attended family camp every summer since 1998.  He loves Forest Home because he feels that life changing decisions are made here.   He has worked since 1989 as a Financial Advisor.
Debbie Preston
Debbie's history with Forest Home began more than 30 years ago when her husband, John, brought her to camp on the day he proposed. Along with their son Jonathan, they've attended family camp and weekend conferences ever since. As empty nesters now, Debbie and John volunteer extensively at South Coast Church in Goleta, CA.  Debbie serves as pastoral assistant to their Senior Pastor. Together they enjoy mentoring young married couples and leading marriage bootcamps.  Now retired, Debbie was a television producer/director for 33 years and is proud to call the University of Southern California film school her alma mater.  This is Debbie's 3rd term on the Forest Home board.
John Prosser
John and his wife, Kathy, have been married for 48 years and have four grown children and five grandchildren. They have also been foster parents to an additional 34 babies. John, Kathy and their growing family have been regular attenders at Forest Home Memorial Weekend Family Camp since 1975. After a career in corporate financial management, John retired in 2015 as Executive Vice President, Finance and Administration (CFO), for Jacobs Engineering Group, Inc., where he was part of its' management team for over 40 years. He currently serves on the Board of Directors of the Forest Home Foundation and Child SHARE, a non-profit organization that recruits and supports foster and adoptive parents primarily through the faith community. The Prosser's now attend La Canada Presbyterian Church, following over 50 years of membership and service with Glendale Presbyterian Church. There, John served as an Elder since 1977, holding various positions including multiple terms as President, Treasurer, and chairman of numerous committees: especially Endowment and Property & Finance.
Bret Reed
Bret first attended camp at Forest Home 55 years ago, accepted Christ at Victory Circle while in Junior High and volunteered as a 'Blue Helmet' Youth Corps member in 1965. He is a graduate of the University of California, Berkeley, and has been a public finance, real estate and securities attorney since 1978. Bret has provided pro bono legal services to both Forest Home and Forest Home Foundation for the past several years. Bret and his wife of 38 years, Andrea, have two grown children and two grandchildren. They own a cabin in Forest Falls and make it available to Forest Home for Kingdom work. Bret attends EV Free Little Church by the Sea in Laguna Beach and is honored to serve on the Forest Home Board.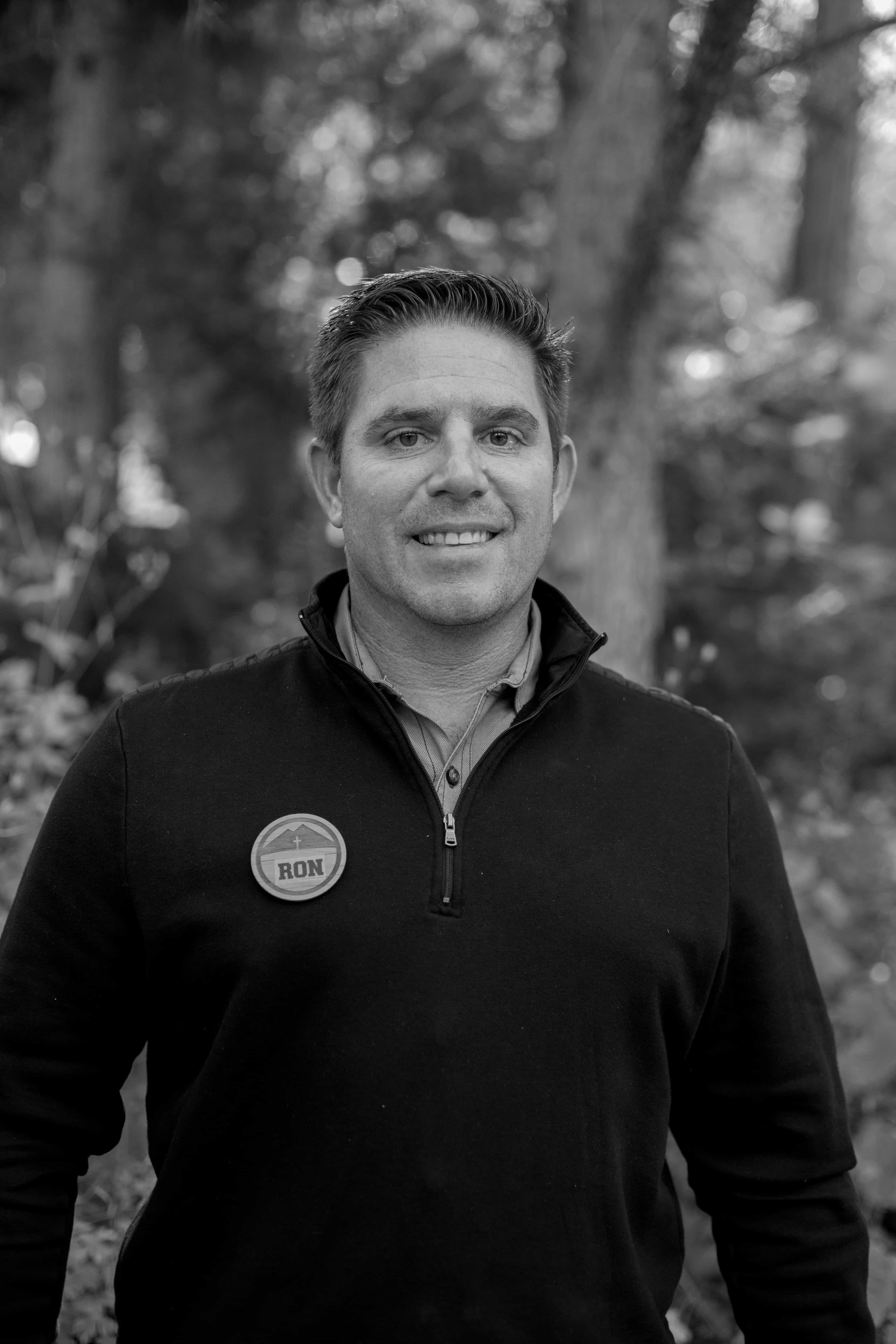 Ron Sciarro
Ron loves the having the chance to see the Gospel spread to the next generation through Forest Home. He and his wife, Jane, were high-school sweethearts and have three sons. Their family business is Aquatots—franchised "learn-to-swim centers" now in nine countries. Ron and Jane placed their faith in Christ at the invitation of a pastor who mentored them during their pre-marriage counseling in Arizona. Forest Home has played a significant role in their family's growth in Christ.
Mark VanMourick
Mark has 38 years of experience as a money manager and registered investment advisor.  He established Optivest, Inc. 30 years ago and leads by example, building integrity, customer satisfaction, and an environment of generosity. In addition to his expertise in stocks and finance, he has extensive experience in business and real estate. Mark is a graduate of the University of Southern California with degrees in international finance and business management.  Mark has served on the Forest Home Board for over 3 years, and has previously served on the Forest Home Foundation Board.  He is also the founder of The Optivest Foundation which has donated hundreds of thousands of dollars over the years to Christian ministries. For fun, Mark enjoys active outdoor sports like skiing, hiking, and paddleboarding. He and his wife, Trish, have three children, Topher, Emily and Andrew.
Arnie Wensinger
Arnie and his wife, Linda, first brought their three daughters to camp in 2011 and fell in love with Forest Home one summer week in 2011. They have come every year since. For the past 20 years, he has served as an Executive Vice President at In-n-Out Burger. Arnie's personal faith was nurtured as a child and teen at church youth groups in several well-known Southern California churches. He loves Forest Home because of how camp connects families to Christ at a deeper level and he is honored to give back to a ministry that has meant so much to him and his family.
Paul Wiedenmann
Paul has given over 20 years of board service to Forest Home. He and his wife, Jan, have two children and two grandchildren. Paul holds a bachelor's degree from the College of William and Mary and an MBA from Stanford. He is a CPA and spent most of his career as CFO of large high-tech companies, as well as CFO for the PennySaver. He has also served as the minister of administration at his church, as a consultant to other congregations in Southern California, and on the board of Serve the People, a not-for-profit organization meeting the needs of the Hispanic population in Santa Ana, California.
Jim Wirick
Jim first attended Forest Home as a teenager with Young Life at a critical time in his Christian walk. His wife of 36 years, Sue, also accepted Jesus at Forest Home. They have two sons and have enjoyed many years at family camp. Jim has been an architect for 36 years with the firm LPA.  Jim also assists mission efforts overseas by serving on the Board design team, a subset of Greater European Missions. He and Sue encourage marriages and families toward the truth of Christ, which has led them back to Forest Home.