BOARD OF DIRECTORS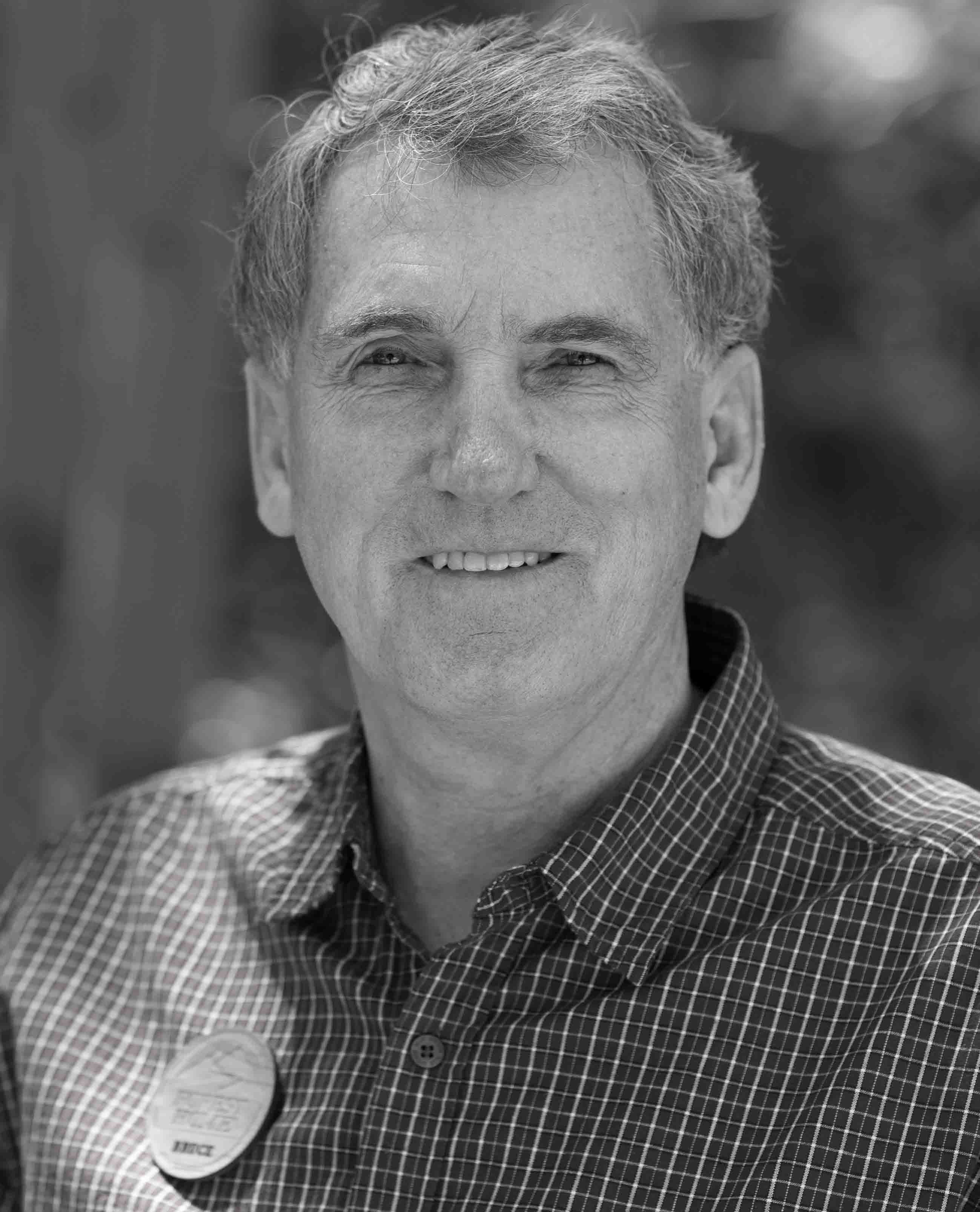 Bruce Beals
Bruce Beals, Class of 2021 – Bruce is an attorney in San Diego for nearly 42 years. He also serves as a Mediator and Private Judge. He has worked with a wide range of clients, presented cases in the California Supreme Court & Appellate courts and is a member of the U.S. Supreme Court and the Washington D.C. Court of Appeals. He and his wife Suzanne attended a Couples Conference at Forest Home in 1979, they have been bringing their family ever since. Their children Kevin, Brett & Amy although grown, still enjoy the ministry and programs. Bruce has served on the Board for 9 years. Bruce and Suzanne have a heart for marriages where they serve at The Rock Church in San Diego. He and Suzanne attend Maranatha Chapel in San Diego.
Callie Carson
Callie Carson, Class of 2021 – Some of Callie's earliest memories in life are being at Forest Home, her parents attended Family Camp before she was even born. In 1992, when Callie was only 6 years old, her mom, Cathey Anderson, began her first term serving on the Forest Home Board of Directors. The entire family spent many summers together at Family Camp as well as Parent child retreats. Callie developed a deep love for the camp and ministry. She believes wholeheartedly that Forest Home provides a beautiful place for God to pursue His children back to Himself, as well as save marriages, families, and lives through the power of Jesus Christ. Callie continues to carry on the legacy bringing her own young family to Forest Home each year.
Callie graduated in 2008 from Westmont College with her Bachelor's Degree of Science in Kinesiology. She was a full time personal trainer for 5 years before closing her business to raise her three young sons, Caleb, Connor, and Corban. She has been married to her best friend, Kirk, for 10 years.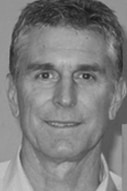 Joe Colace
Joe is president and co-founder of Five Crowns Marketing, a fresh fruit and vegetable growing, harvesting, and marketing company in Imperial Valley, California. He and his wife Sally have four children and seven grandchildren, and have enjoyed more than 40 years of marriage. His family began coming to Forest Home in the summer of 1981 and have attended over 20 consecutive family camps. Joe serves as an elder with Christ Community Church in El Centro, California. Joe and Sally cherish their involvement with outreach in Uganda and Haiti. Joe is quick to share the influence Forest Home had on him and his family over the last 30 years.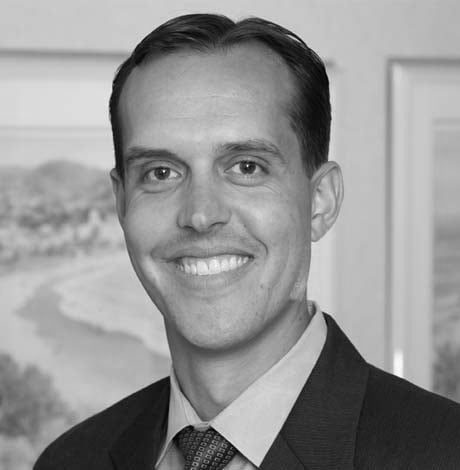 Richard Curtis
Richard "Monty" Curtis, Class of 2021– Monty has been attending Forest Home with his family for over 40 years and they now have four generations that attend Summer Family Camp together. He is honored to serve on the board because Forest Home is a place where decisions are made for Christ and lives are changed. Also, it is a place of spiritual refreshment for him and the memories created in this special place are woven into the fabric of his family. He is a board certified orthodontist and the owner of Curtis Orthodontics in Brea, CA. He graduated from the University of Southern California where he received his BS, MS, DDS, and a specialty certificate in orthodontics. He is married to Allison, a family nurse practitioner, and they have three children Elle, Nate, and Josh. They attend Arcadia Friends Community Church, where he serves as chair of the finance stewardship board.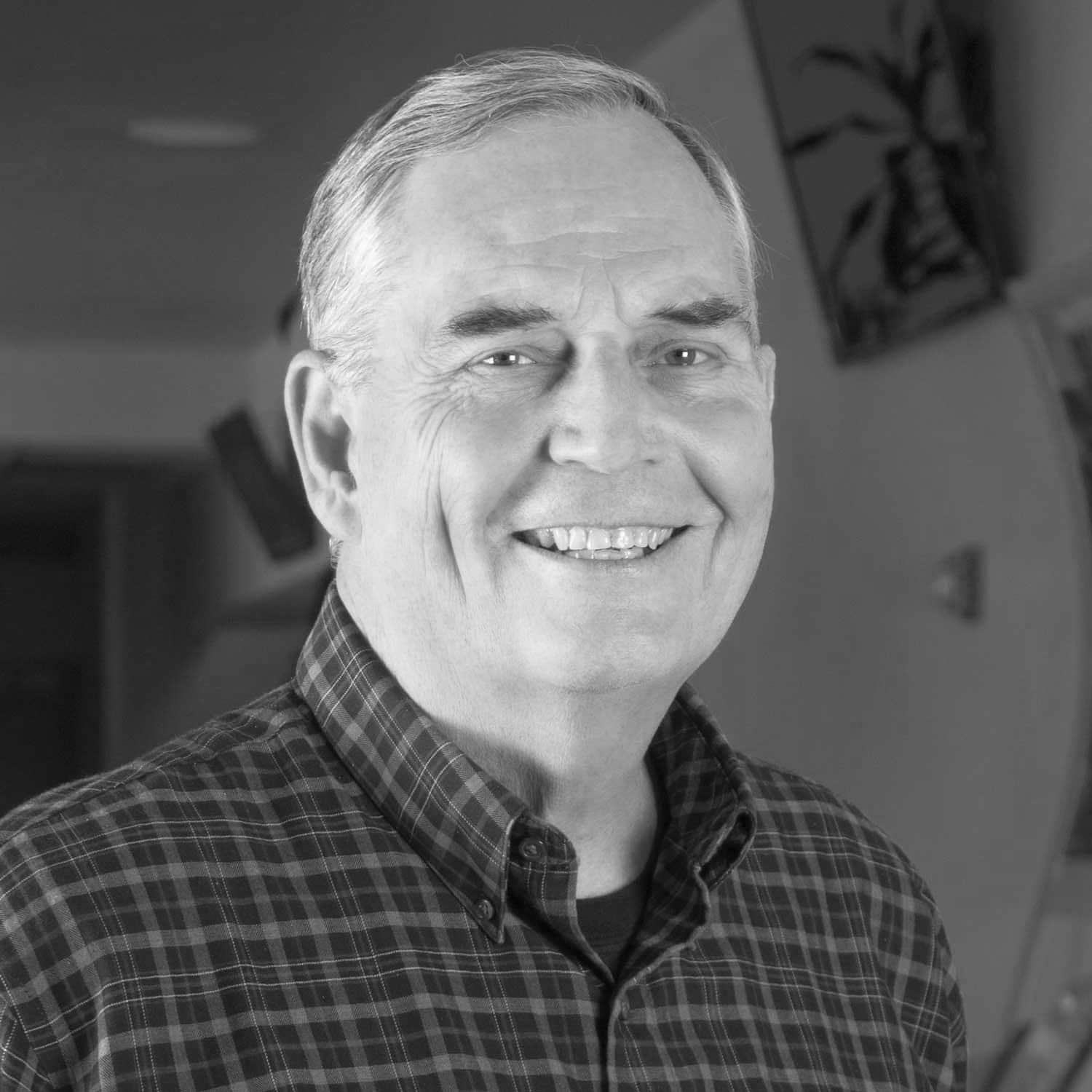 Jack Hamilton
Jack Hamilton Class of 2021—Jack is the Executive Pastor at High Desert Church in Victorville, where he has given leadership to the entire ministry for the last 33 years. The church has four campuses throughout the Victor Valley and serves over 11,000 people. He and his wife, Linda, have three adult children and they love spending time with their five grandchildren. Jack has served 19 years on the Hesperia Unified School District Board of Trustees and 9 years as a board of director's member for the Hesperia Recreation and Park District. Jack is also a mentor pastor for 13 senior pastors for Transformation Ministries. He is also a board member for Fellowship Monrovia a church plant in Monrovia. Jack is presently part time interim chief of staff at Southwest Church in Indian Wells.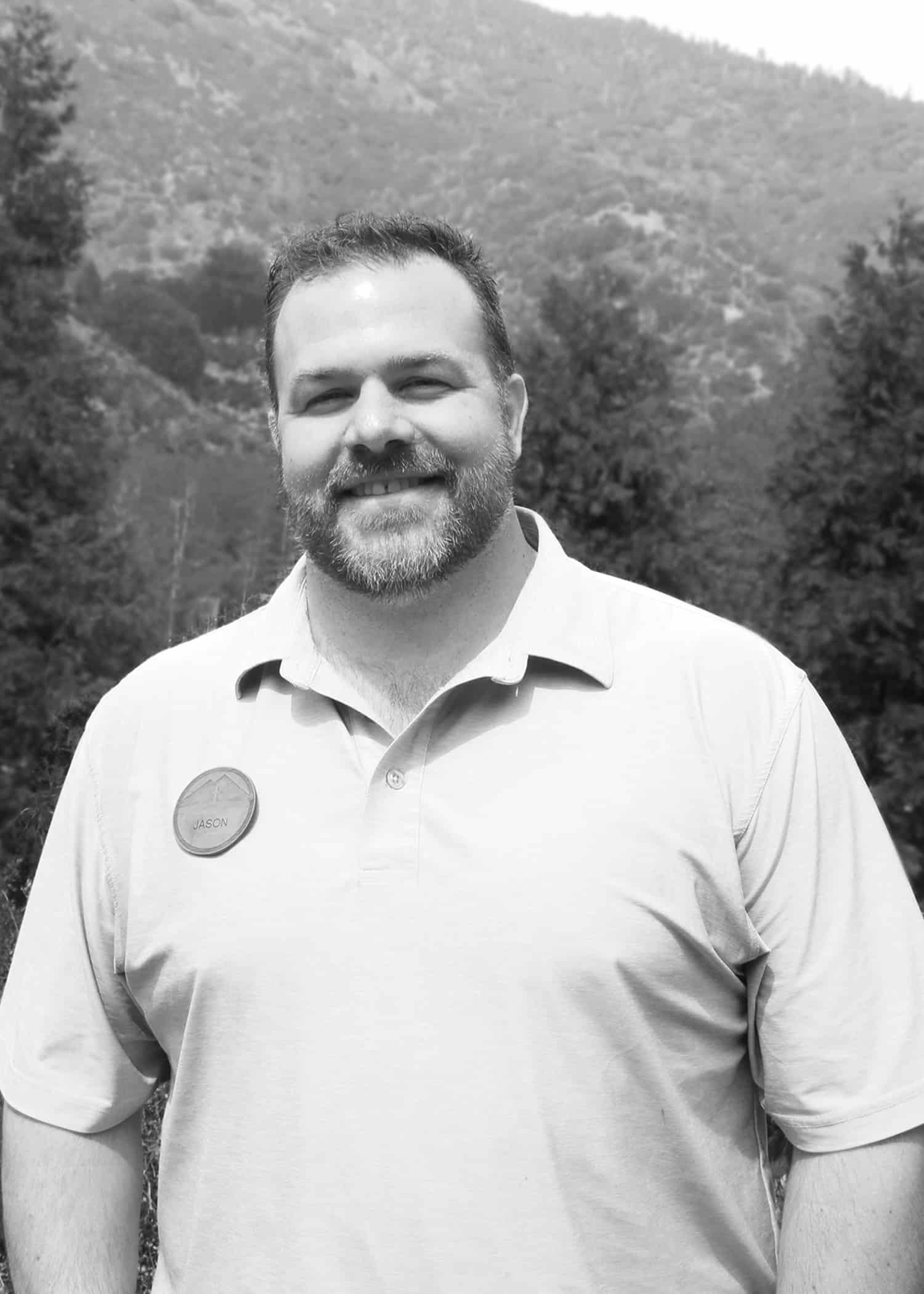 Jason Myers
The Myers family have been coming to summer camp for many years. Jason runs a biotech company that does research and development. And, his wife, Harmony, does genome research. Although they live in Colorado now, they love the magnitude of Forest Home's ministry and purpose and that keeps them coming back. Jason and Harmony have two teenagers, Kadence and Logan.
Debbie Preston
Debbie's history with Forest Home began more than 30 years ago when her husband, John, brought her to camp on the day he proposed. Along with their son Jonathan, they've attended family camp and weekend conferences ever since. As empty nesters now, Debbie and John volunteer extensively at South Coast Church in Goleta, CA. Debbie serves as pastoral assistant to their Senior Pastor. Together they enjoy mentoring young married couples and leading marriage bootcamps. Now retired, Debbie was a television producer/director for 33 years and is proud to call the University of Southern California film school her alma mater. This is Debbie's 3rd term on the Forest Home board.
John Prosser
John and his wife, Kathy, have been married for 48 years and have four grown children and five grandchildren. They have also been foster parents to an additional 34 babies. John, Kathy and their growing family have been regular attenders at Forest Home Memorial Weekend Family Camp since 1975. After a career in corporate financial management, John retired in 2015 as Executive Vice President, Finance and Administration (CFO), for Jacobs Engineering Group, Inc., where he was part of its' management team for over 40 years. He currently serves on the Board of Directors of the Forest Home Foundation and Child SHARE, a non-profit organization that recruits and supports foster and adoptive parents primarily through the faith community. The Prosser's now attend La Canada Presbyterian Church, following over 50 years of membership and service with Glendale Presbyterian Church. There, John served as an Elder since 1977, holding various positions including multiple terms as President, Treasurer, and chairman of numerous committees: especially Endowment and Property & Finance.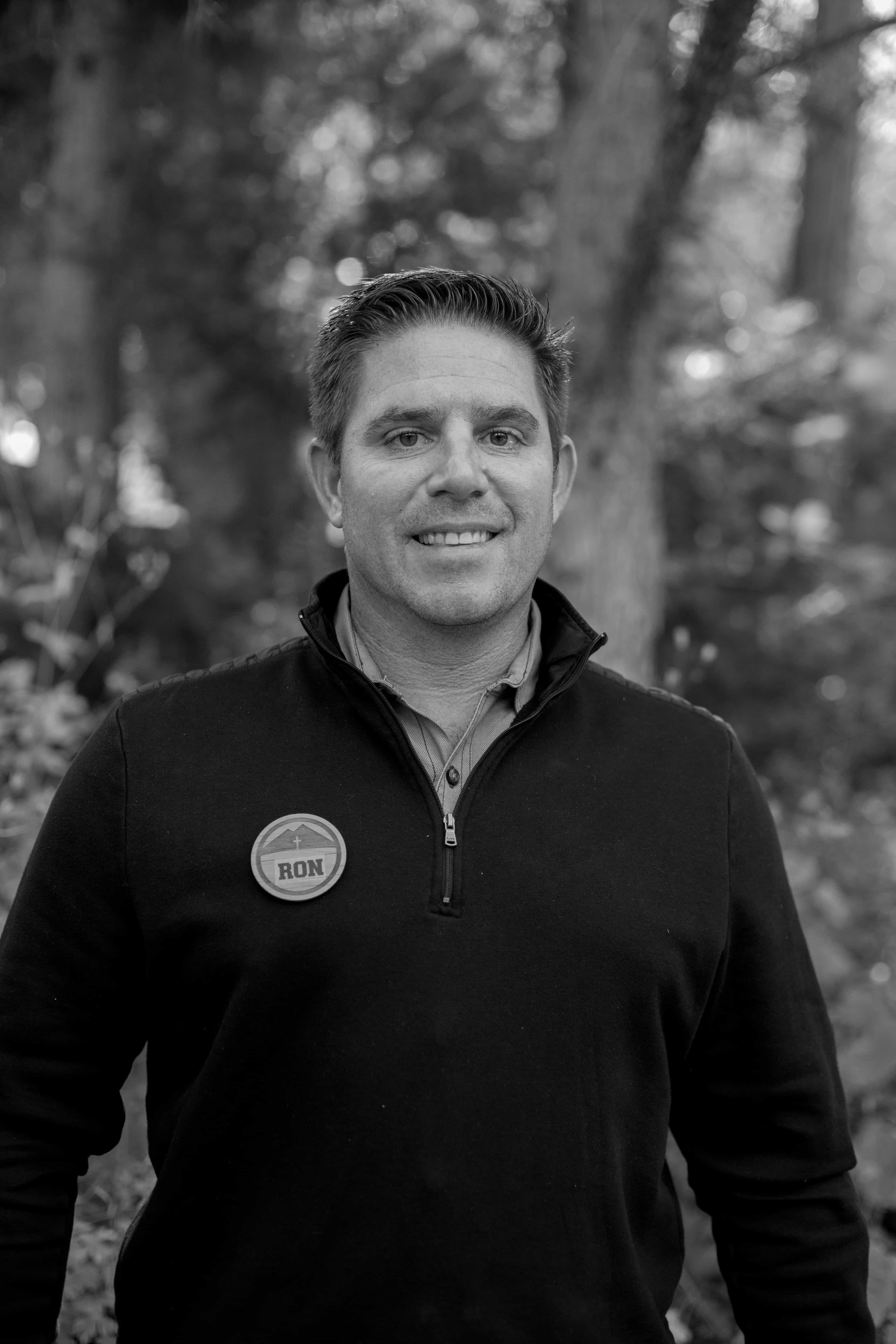 Ron Sciarro
Ron loves the having the chance to see the Gospel spread to the next generation through Forest Home. He and his wife, Jane, were high-school sweethearts and have three sons. Their family business is Aquatots—franchised "learn-to-swim centers" now in nine countries. Ron and Jane placed their faith in Christ at the invitation of a pastor who mentored them during their pre-marriage counseling in Arizona. Forest Home has played a significant role in their family's growth in Christ.
Arnie Wensinger
Arnie and his wife, Linda, first brought their three daughters to camp in 2011 and fell in love with Forest Home one summer week in 2011. They have come every year since. For the past 20 years, he has served as an Executive Vice President at In-n-Out Burger. Arnie's personal faith was nurtured as a child and teen at church youth groups in several well-known Southern California churches. He loves Forest Home because of how camp connects families to Christ at a deeper level and he is honored to give back to a ministry that has meant so much to him and his family.
Jim Wirick
Jim first attended Forest Home as a teenager with Young Life at a critical time in his Christian walk. His wife of 36 years, Sue, also accepted Jesus at Forest Home. They have two sons and have enjoyed many years at family camp. Jim has been an architect for 36 years with the firm LPA. Jim also assists mission efforts overseas by serving on the Board design team, a subset of Greater European Missions. He and Sue encourage marriages and families toward the truth of Christ, which has led them back to Forest Home.