About this retreat
Ready to slide down a snow-covered tube run? Encounter Jesus? Deepen friendships with students in your youth group?
Junior High Winter Camp is THE place for your 6th, 7th, and 8th grade campers to get away from the academic and social pressures of Junior High and instead focus on their identity in Christ and place in God's family of believers. During a 3-day weekend of camp running Friday through Sunday, students will discover who God has made them to be through teaching from God's Word, small group discussions, and relevant worship.
Of course, no Winter Camp is complete without the fun! Creative games and interactive team challenges ensure there is never a dull moment. Campers have the freedom to explore the many seasonal recreation options at Forest Home all weekend long. (Hot chocolate at Stagecoach, Zip lining through the trees, or Phase Ten by the fireplace, anyone?) Campers will enjoy living in community, making new friends, and creating memories that will give them confidence as they navigate the changes and challenges that middle school so often brings.
Dates:
January 5 - January 7, 2018
Rates:
$108 (Counselor) / $215 (Camper)
Speaker:
Jeremy Schultheiss
Worship:
Ciera Bardowell
Speaker:
Jeremy Schultheiss
I'm a youth pastor, speaker, and writer at Mariners Church in Irvine, CA. I desire to help people live into their God-given talents, strengths, and abilities. I'm passionate about using my time, privilege, and voice to elevate the voices of those on margins – while also having the courage to listen.
My life's ambition is to be with Jesus, become like him, and do what he did. My prayer is that the stuff I make and speak helps you do the same.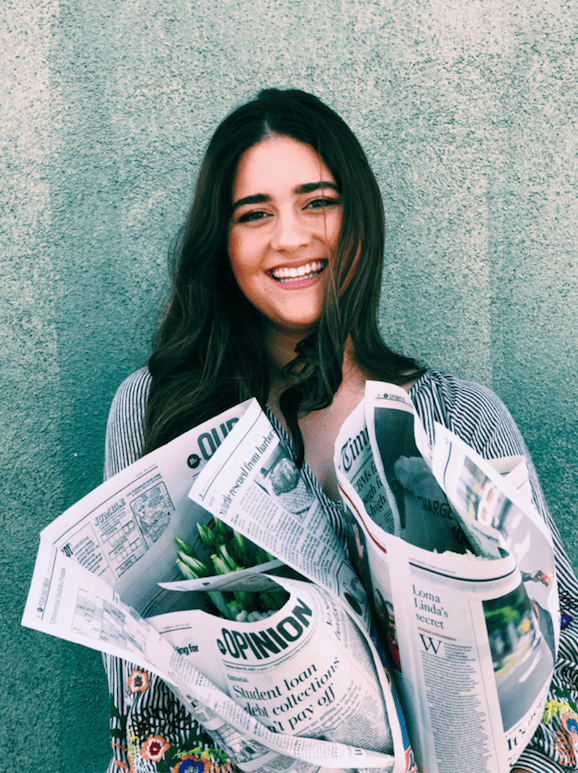 Worship:
Ciera Bardowell
My name is Ciera Bardowell, and I'm from Mission Viejo, California. I am currently the
Music and Worship Director at The Gate Christian Bible Church in Rancho Santa Margarita, and
a voice teacher in the same area. I graduated from Azusa Pacific University in May of 2016, with
a Bachelor of Music degree in Commercial Music and Music Business. While at APU, I helped
to lead worship at various churches, and also led weekly for one of APU's chapels. This is one
of my most cherished experiences, as I was able to lead alongside the most incredibly humblehearted
and gifted team. For the past five summers, I helped counsel youth students and staff,
and lead worship at Mount Hermon Christian Family Camp in Santa Cruz, CA. I grew up attending
Mount Hermon as a camper, and it's truly where my faith and relationship with Christ became
my own. Having the opportunity to serve there each summer has been one of the most
rewarding experiences, due to fruitful conversations with students and staff and a genuine,
Christ- centered atmosphere. I have a heart for church and camp ministry, and being a steward
of the gifts the Lord has lent me. I've led worship the past two years for Forest Home Winter
Camps, so I am excited to come back and serve again! I love to see and be with youth students
as they worship, and being apart of facilitating that is a gift. I love camp ministry for that reason,
as it prepares a safe and fun environment for students and leaders to enter the presence of the
Lord through song and Scripture. I'm enormously grateful to have had these opportunities to
serve the Lord with my passions for music and worship, and hope to continue doing so for as
long as He wills!
FOR MORE INFORMATION:
| | |
| --- | --- |
| Church Group | $215 |
| Church Counselor | $108 |
Payment Guidelines:
All deposits are non-refundable and due at the time of registration.

Payment Deadlines:
• The full balance is due no later than one month prior to the retreat
• Any cancellation within 30 days forfeits full payment
• At the discretion of Forest Home, prices are subject to change at any time
• If you are a church or group and have signed a contract, please refer to your contract for payment guidelines