About this retreat
You keep a lot of plates spinning, and the to-do list is long. Wouldn't it be great to have a break from cooking meals, cleaning the dishes, and entertaining your tribe? Could you imagine some time away that allowed for quality time with your spouse, spiritual renewal, and bonding time with the whole family? What kind of trip would it take to recharge those physical, emotional, and spiritual batteries? Sometime we wear ourselves out, and what we need isn't just another vacation that requires more work. What we need is a vacation with a purpose.
Forest Home's Summer Family Retreat strives to be the experience your family needs to reconnect, rediscover, and relax. In a picturesque mountain setting, your family will be engaged by dynamic speakers to challenge your spiritual walk. Your children will be loved and taught in fun, age-specific programs throughout the day and tenderly cared for in your cabin in the evening by your family's very own Child Care Assistant. (No, you're not dreaming!) You will finally be able to sit down during dinner to enjoy hot, delicious meals prepared by our skilled staff and take that much-needed break from the chores.
Whether you feel like plunging down the zipline or journaling in the chapel, going for a hike or indulging in a milkshake, Forest Home offers a unique blend of experiences for your whole family to make impacting memories to last a lifetime. You won't regret the time away from the screens, busy day-planner, and baseball practice. Find your rest, find your purpose at Forest Home!
Dates:
July 14 - July 20, 2019
Rates:
Starting at $345
Speaker:
Levi Lusko
Speaker:
Will Graham
Worship:
Justin Unger
Host Pastor:
Tommy Hilliker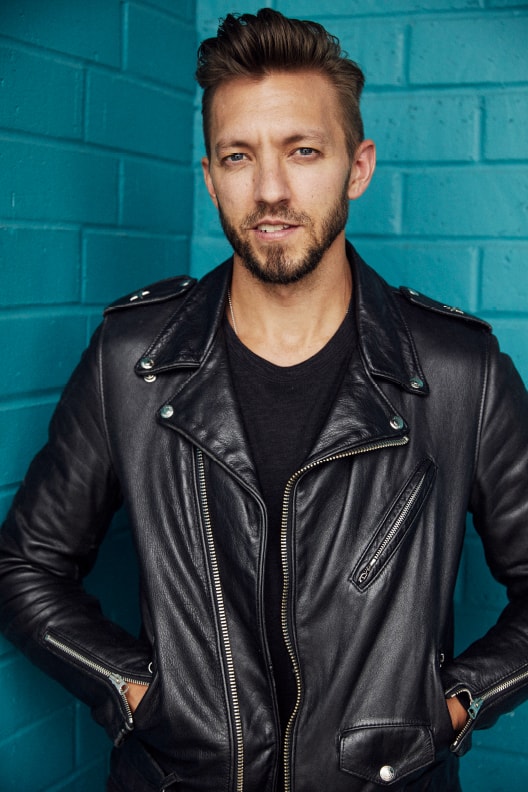 Speaker:
Levi Lusko
Levi Lusko is the author of the bestselling book "Through the Eyes of a Lion" and his newest title "Swipe Right", pastor of Fresh Life Church, a multisite church in Montana, Utah, Oregon and Wyoming that he and his wife Jennie pioneered in 2007. He takes pleasure in small things, such as black coffee, new shoes, fast Internet, and falling asleep in the sun. He and his wife, Jennie, have five children: Alivia, Daisy, Clover, Lennox and Lenya, who is in heaven.
Speaker:
Will Graham
William Franklin Graham IV is the third generation of Grahams to proclaim the Gospel of Jesus Christ under the banner of the Billy Graham Evangelistic Association (BGEA). Will is the Vice President of the BGEA and also oversees operations and programming for the Billy Graham Training Center in Asheville, NC. Will and his wife, Kendra, have three children.
Worship:
Justin Unger
Justin is the Founder and Lead Director of The Likewise Worship Collective.  A non-profit ministry that trains, mentors, and develops todays worship leaders and pastors from all over the US.  He has been committed to serving the local church through worship for almost 15 years and is passionate about unifying & equipping the Body through singing. Justin is also committed to writing and recording songs that are grounded in the word of God to draw listeners into a deeper walk with Jesus.  Justin frequently leads worship at Bethany Bible Church in Phoenix as well as a handful of other church around the country. He and his wife Falon have 4 children and they reside in Huntington Beach, California.
Host Pastor:
Tommy Hilliker
Tommy Hilliker is the Campus Chaplin at Vanguard University in Costa Mesa, CA. He and his wife Amy reside in Lake Forest, California with their 3 wonderful children: Kaylie, Cassidy and Caleb. Tommy was the Pastor of Ministry at Saddleback Church for the last 18 years before transitioning to Vanguard University. He graduated from Golden Gate Seminary with a Masters of Divinity and holds a Bachelor's Degree in Counseling Psychology from Liberty University.
FOR MORE INFORMATION:
| | | | | | | | | | |
| --- | --- | --- | --- | --- | --- | --- | --- | --- | --- |
| Adult | $715 | $945 | $1089 | $1289 | $1089 | $1145 | $1289 | $1325 | $1505 |
| 9-17 Years Old | $425 | $569 | $655 | $769 | | $689 | $769 | $795 | $905 |
| 3-8 Years Old | $345 | $455 | $525 | $625 | | $555 | $625 | $639 | $725 |
| 0-2 Years Old | FREE | FREE | FREE | FREE | | FREE | FREE | FREE | FREE |
| | | | | | | | | | |
Payment Guidelines:
All deposits are non-refundable and due at the time of registration.

Payment Deadlines:
• The full balance is due no later than May 1
• Any cancellation after February 1 forfeits full payment
• At the discretion of Forest Home, prices are subject to change at any time
• If you are a church or group and have signed a contract, please refer to your contract for payment guidelines