About this retreat
You keep a lot of plates spinning, and the to-do list is long. Wouldn't it be great to have a break from cooking meals, cleaning the dishes, and entertaining your tribe? Could you imagine some time away that allowed for quality time with your spouse, spiritual renewal, and bonding time with the whole family? What kind of trip would it take to recharge those physical, emotional, and spiritual batteries? Sometime we wear ourselves out, and what we need isn't just another vacation that requires more work. What we need is a vacation with a purpose.
Forest Home's Summer Family Retreat strives to be the experience your family needs to reconnect, rediscover, and relax. In a picturesque mountain setting, your family will be engaged by dynamic speakers to challenge your spiritual walk. Your children will be loved and taught in fun, age-specific programs throughout the day and tenderly cared for in your cabin in the evening by your family's very own Child Care Assistant. (No, you're not dreaming!) You will finally be able to sit down during dinner to enjoy hot, delicious meals prepared by our skilled staff and take that much-needed break from the chores.
Whether you feel like plunging down the zipline or journaling in the chapel, going for a hike or indulging in a milkshake, Forest Home offers a unique blend of experiences for your whole family to make impacting memories to last a lifetime. You won't regret the time away from the screens, busy day-planner, and baseball practice. Find your rest, find your purpose at Forest Home!
Dates:
July 21 - July 27, 2019
Rates:
Starting at $345
Speaker:
Ricky Jenkins
Speaker:
Paul and Virginia Friesen
Worship:
Summer Family Retreat: Week 7
Host Pastor:
Brandon Reed
Speaker:
Ricky Jenkins
Ricky Jenkins was born and raised in Jackson, Mississippi, and has served in pastoral ministry since 1998. In 2001, he moved to Oakland, California, to serve as senior pastor of Emmanuel Church.
After his years in Oakland, Ricky moved to Memphis, TN, to serve as a Campus Pastor for Fellowship Memphis Church. Ricky served at Fellowship Memphis from 2008 to 2013. Memphis is where Ricky met, pursued, and married his lovely wife, April!
In 2013, Ricky and April moved to Chicago to pursue a Ph.D. in Historical Theology at Trinity Evangelical Divinity School. Ricky's research interests revolve around pastoral leadership—particularly with respect to racial reconciliation, issues of justice, and the Civil Rights movement. The Jenkins' moved back to Memphis in 2015 where Ricky served as a Teaching Pastor/ Scholar-in-Residence at Fellowship Memphis Church.
In January of 2018, Ricky and April accepted the call to become the Lead Pastor at Southwest Church, and moved to the Coachella Valley to begin this new chapter of life and ministry.
Along with raising their sons, Camden and Grand, the Jenkins' love pouring into the people they are discipling, hosting friends new to the church community, and getting out of the country to serve other nations as often as the Lord allows.
Speaker:
Paul and Virginia Friesen
Drs. Paul and Virginia Friesen were married in 1976 and are the parents of three young women, two of whom are now married to wonderful, Godly men.  They have been involved in Family Ministries for over 40 years through family camps, church staff positions, speaking, consulting, and writing. In 2003, they founded Home Improvement Ministries (www.HIMweb.org), a non-profit organization dedicated to equipping individuals and churches to better encourage marriages and families in living out God's design for healthy relationships.
As the lead resource couple at Home Improvement Ministries, the Friesens regularly speak at marriage, men's, and women's conferences in the US and internationally, as well as local family and parenting seminars, and have an ongoing ministry with professional athletes.  Paul and Virginia both have Doctorates in Marriage and Family Therapy from Gordon-Conwell Theological Seminary.
The Friesens have authored over ten books and curriculums on parenting and marriage, including Letters to My Daughters, In Our Image, Raising a Trailblazer, Before You Save the Date, and most recently, The Marriage App.
Paul and Virginia's greatest joy in life is knowing that their children are walking in the Truth.
Worship:
Summer Family Retreat: Week 7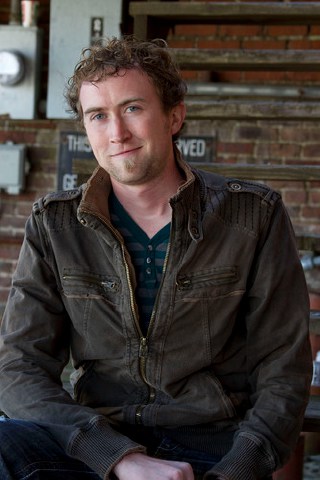 Host Pastor:
Brandon Reed
Brandon is the Lead Pastor at Saddleback Church – Rancho Capistrano. Born and raised in Tennessee, Brandon attended the University of Tennessee, where he studied biology and chemistry in pursuit of becoming a dentist before sensing God's call to ministry. He has a Master of Divinity degree in Theology from Southern Seminary in Louisville, Kentucky, and is currently studying for a Doctorate in Executive Leadership. Brandon is a passionate fan of the Tennessee Volunteers and an avid college football enthusiast. He and his wife, Kara, have two kids, Addy and Bauer. Their family loves all things Disney, hanging out together at the beach, and going on fun adventures.
FOR MORE INFORMATION:
| | | | | | | | | | |
| --- | --- | --- | --- | --- | --- | --- | --- | --- | --- |
| Adult | $715 | $945 | $1089 | $1289 | $1089 | $1145 | $1289 | $1325 | $1505 |
| 9-17 Years Old | $425 | $569 | $655 | $769 | | $689 | $769 | $795 | $905 |
| 3-8 Years Old | $345 | $455 | $525 | $625 | | $555 | $625 | $639 | $725 |
| 0-2 Years Old | FREE | FREE | FREE | FREE | | FREE | FREE | FREE | FREE |
| | | | | | | | | | |
Payment Guidelines:
All deposits are non-refundable and due at the time of registration.

Payment Deadlines:
• The full balance is due no later than May 1
• Any cancellation after February 1 forfeits full payment
• At the discretion of Forest Home, prices are subject to change at any time
• If you are a church or group and have signed a contract, please refer to your contract for payment guidelines