Lodged on the sunny north side of San Bernardino's Mill Creek Canyon, Lakeview is a camp center that offers stunning views of conifer forest.
Comfortable cabins and dorms with lakeside views provide bunk beds and bathroom facilities for up to 280 guests. Upscale meals with a focus on unique flavors and artful presentation are served in Lakeview's Dining Room.
Lakeview is the perfect spot for groups looking to enjoy the lake and take advantage of our recreation options. Enjoy lakeside lodging along with a beautiful view from the Lakeview Dining Room. To top it off, you're just a short walk away from our main recreation options at Canyon Park!
Your guests can choose from the wide variety of seasonal recreation options at Forest Home. Zip Lining, hiking, kayaking, playing basketball, miniature golfing, and doing crafts (just to name a few!) all ensure that your guests will have an unforgettable experience at your event, whether they are looking for a sense of adventure or simply seeking a time of quiet reflection in a tranquil place.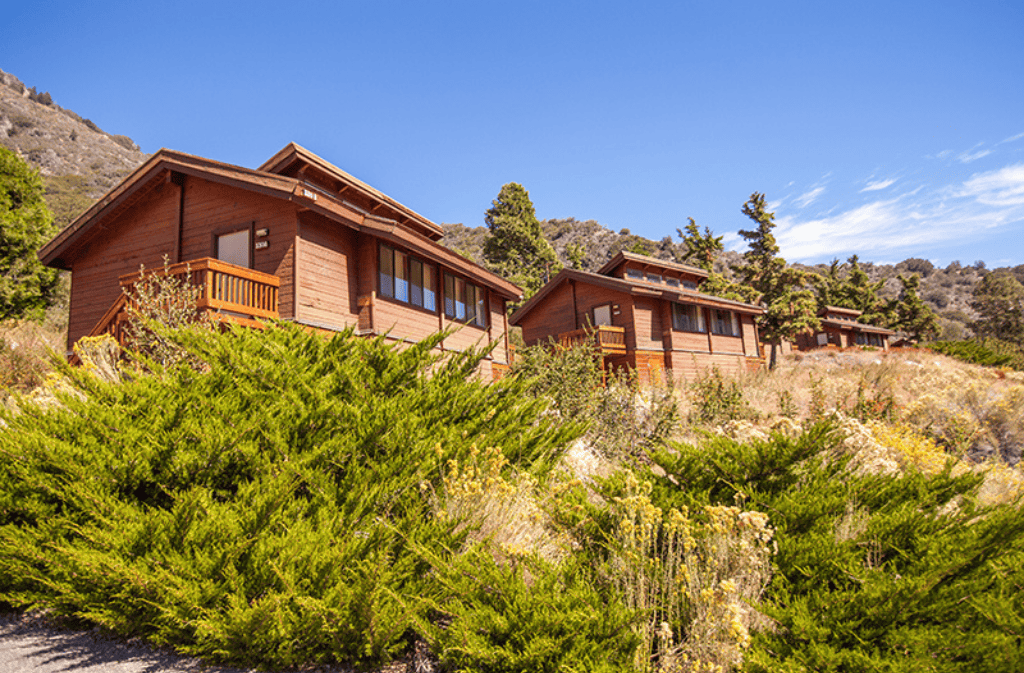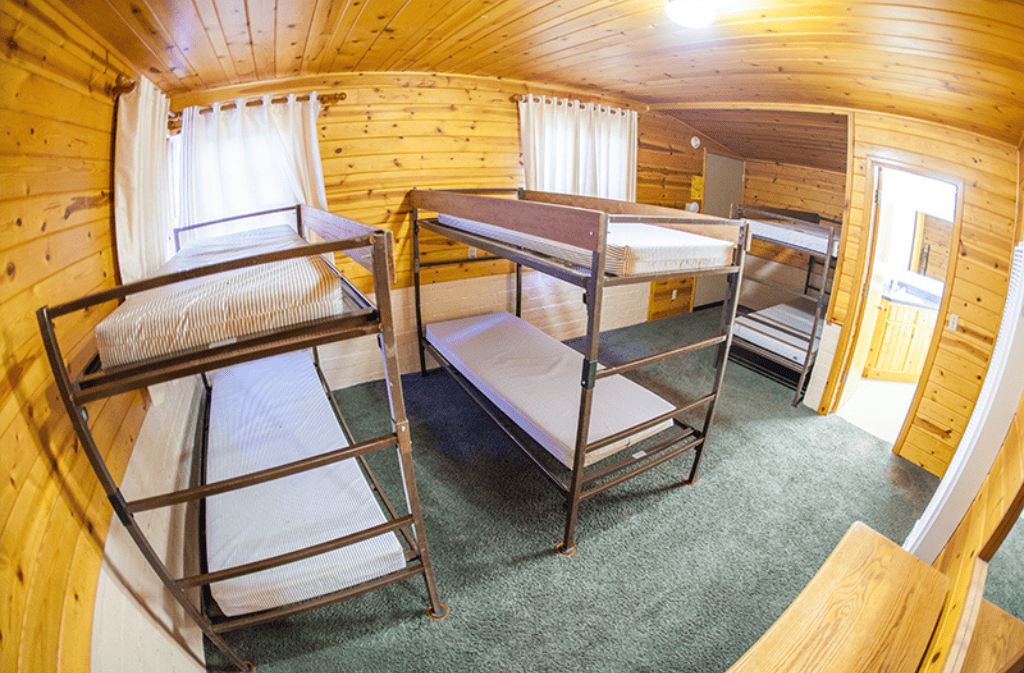 Bunk bed housing with private bathrooms. Bed and bath linens not provided.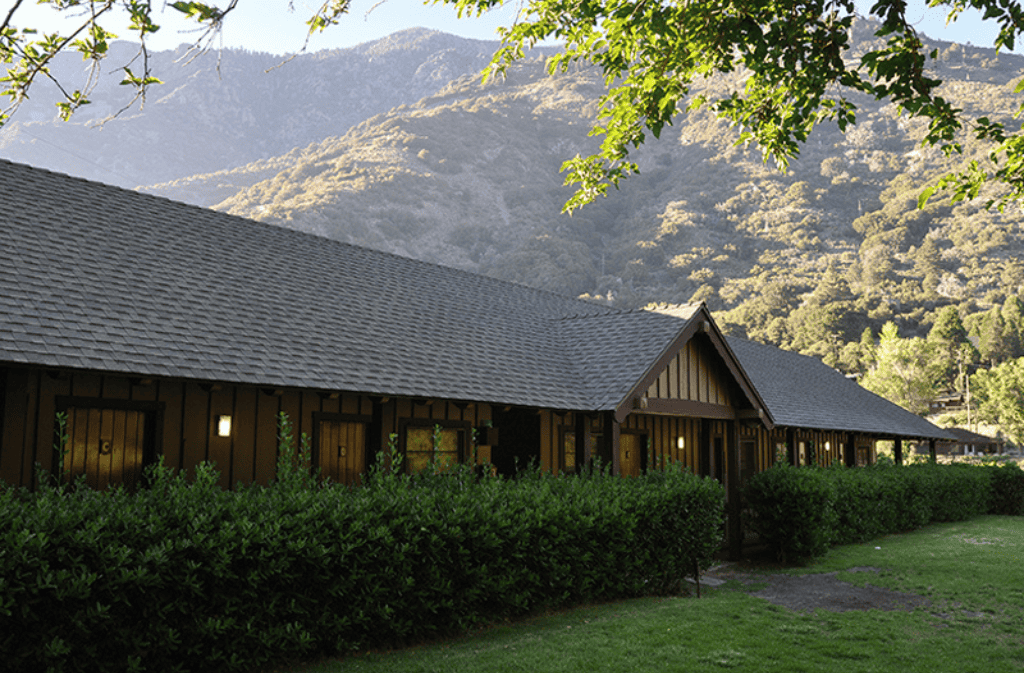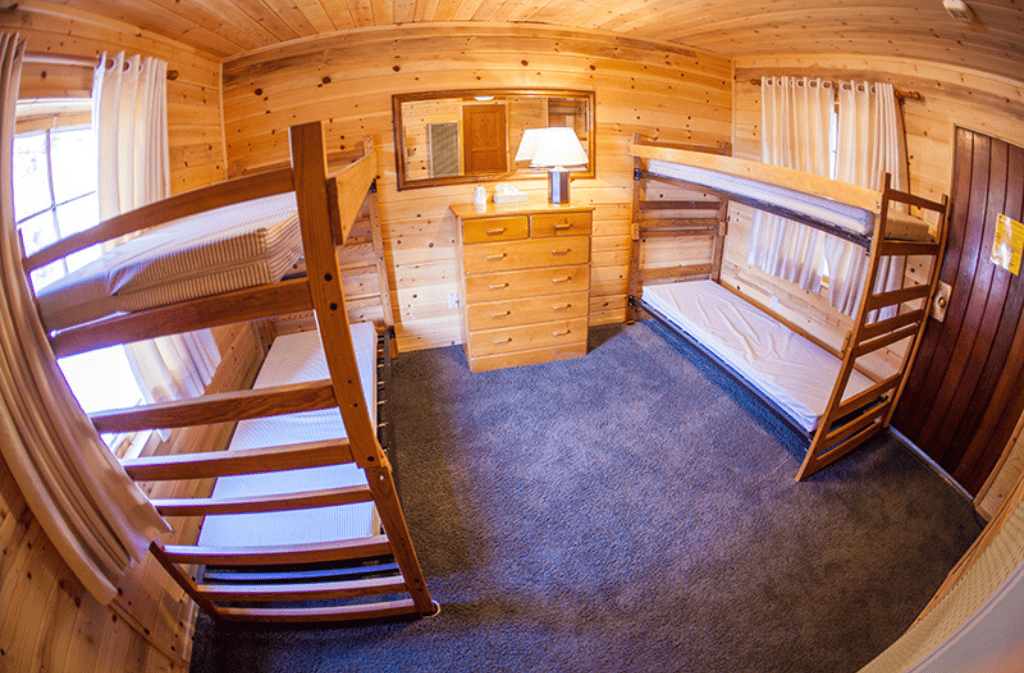 Bunk bed housing with jack & jill bathrooms with a sink located in each room. Bed and bath linens not provided.
Furnished homes with full kitchens, and a common area with a mixture of shared and private bathrooms. Full linens provided.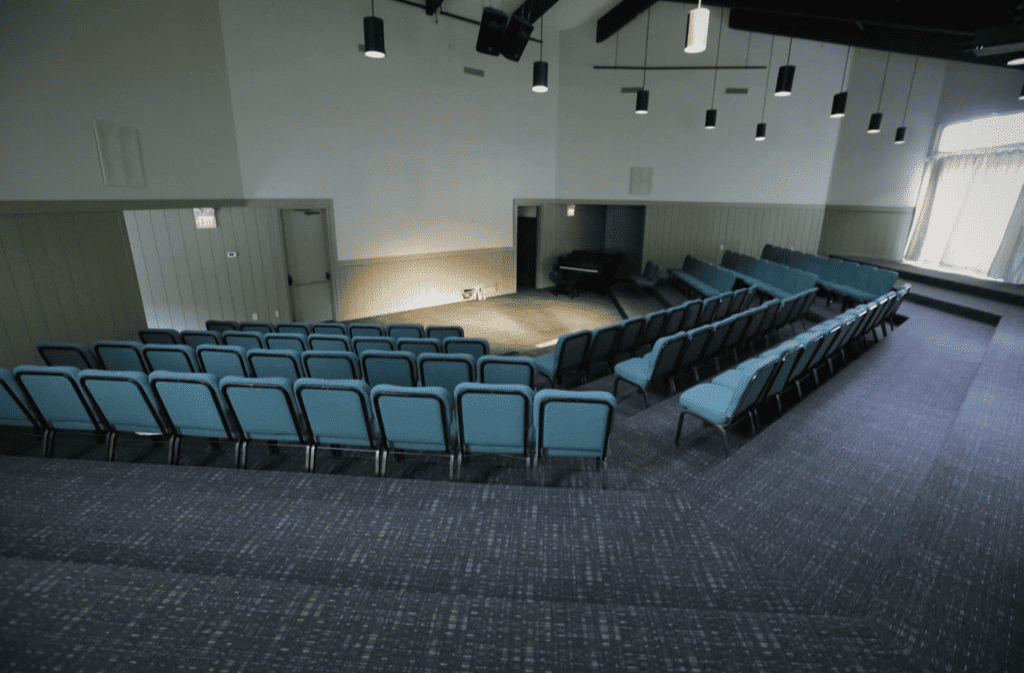 Mears Amphitheater accommodates up to 200 guests for meetings. Stocked with audio and video equipment for full band set up, two large LCD displays, and stage lighting. It includes comfortable cushioned chairs, tiered amphitheater seating, HVAC and a vaulted ceiling.​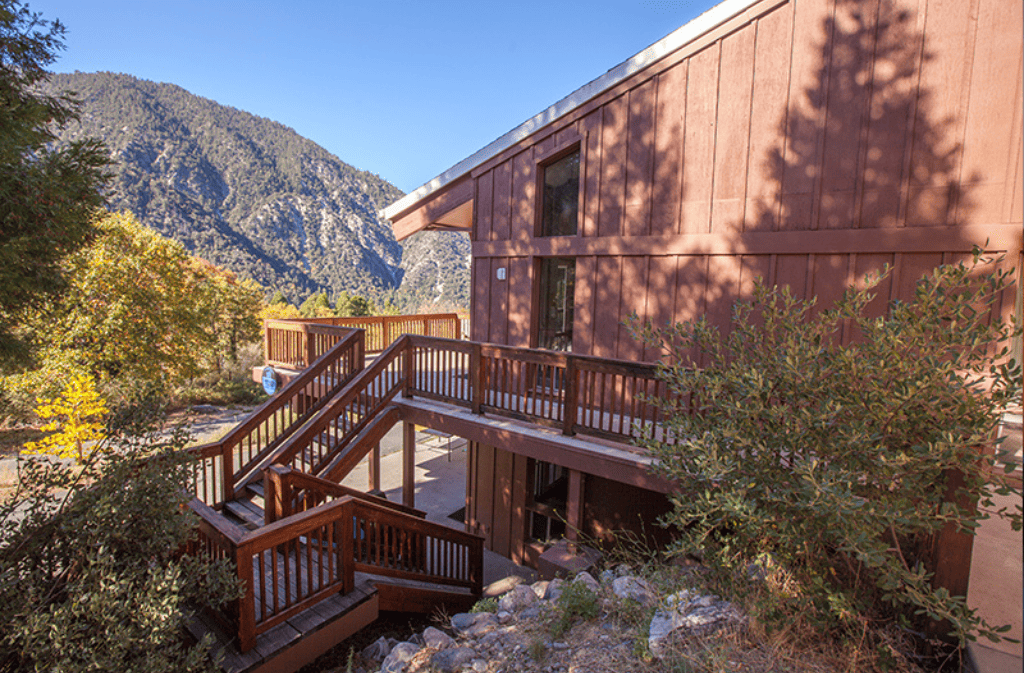 Located in the same building as Mears Amphitheater, Baldwin Lounge features a gas fireplace, seating, piano, and sound system. This is a great space for relaxing and free time options and can hold 100 guests.
SERMON ON THE MOUNT CHAPEL
The chapel is located on the upper east part of Lakeview with a beautiful view of Lake Mears and Mill Creek Canyon. This stone and glass chapel can accommodate up to 50 people and is surrounded by beautiful scenery, pine trees, an outdoor flowing stream, a bridge, a grassy area, and picturesque bench seating.
These are classic classroom-style rooms that fit up to 40 people each. They have optional table set up, whiteboards and are ideal for small teaching classrooms and breakout spaces.
Opened in 2021, the outdoor amphitheater can seat up to 1,000 guests with 360-degree views of the towering mountain landscape. Outfitted during the summer, the largest LED screen in camp at 32 ft., stage lighting and sound system create an unforgettable experience. ​
All deposits are non-refundable and due at the time of registration
Conference balance is due two weeks prior to check-in
At the discretion of Forest Home, prices are subject to change at any time
Churches or groups with a signed contract should refer to the contract for payment guidelines