To our summer 2020 guests,
It's with a heavy heart, and some tears, to share that Forest Home is suspending service for all camps and retreats this summer at Millcreek Canyon. Our top priority is the health and safety of staff and campers. We are also committed to serving you, as the local church, and providing you with clarity to lead your churches and families well.
To this end, we sought the Lord through much prayer in this critical decision.  We also sought wisdom from our state, county, health officials, partner churches, and the Forest Home Board of Directors. Given the close community experience of camp with large group gatherings, group dining, team competitions, and shared lodging, we did not see a practical way to operate camp safely.
Though we are saddened that we cannot host you at camp this summer, we look forward to serving and partnering with you in the future. In this unprecedented time, we are believing in the Lord's provision for you, your family, your church and for Forest Home.
I'm hearing praise reports about how the Lord is working powerfully through you and your churches, even though we are unable to meet in person. It's exciting to see the Church alive and well in and through this pandemic. We are "walking by faith and not by sight" (2 Cor 2:5-7) along with each of you.
We will continue to pray for you, your family, and your ministry. We can't wait to see you again soon!
In Christ,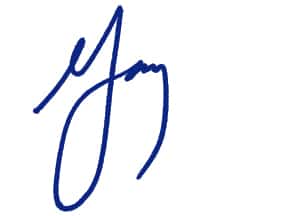 Gary Wingerd
President