Ministry
Fund
From camp maintenance to programming needs and keeping
registration costs low, our ministry fund
provides discretionary resources to be
allocated to emerging needs.
Make an Eternal Impact
Each year, eager campers dream about the time they will spend at camp. However, not every camper is 100% sure they will hear those fun words "WELCOME TO CAMP!" because of the cost. They dream, pray, fundraise, yet sometimes they come short and ask Forest Home ministry partners for help.
Your reliable monthly support brings the message of the Gospel through the fun camp experience to underserved children, youth, and families.
On average, camperships are awarded to 2,400 children and youth and 75 families per year. Thank you for partnering with Forest Home to change lives!
From Campership
Recipients
Thank you so much for helping me get to Winter Camp. Worship was my favorite because it was so much fun. My love for God grew stronger. Thank you for sending me to camp. I would not get this close to God without you. – Aurora
I learned so much about God. For example, I learned that God loves me unconditionally. He died for me so I can live. Because of this, I accepted Christ into my heart. It was so amazing! I also enjoyed worship time at camp. I liked worshipping so much that I suggested doing it in my after-school program. – B.R.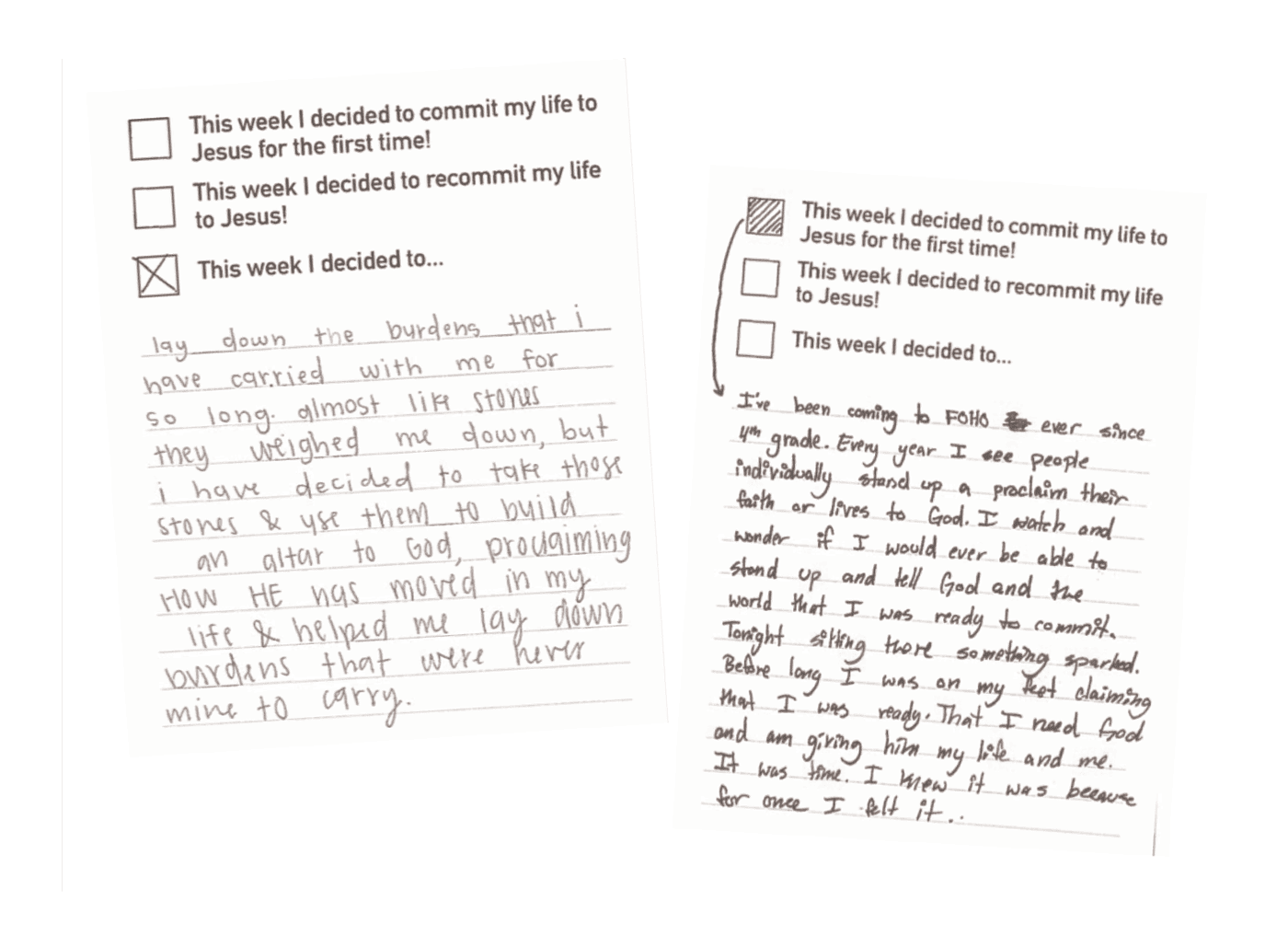 Gifts to the Ministry Fund help provide a Christ-centered camp experience so the Gospel can be shared with all who come to Forest Home.