In 1938, Henrietta Mears opened a camp in the San Bernardino Mountains with the hope that people of all ages could come to Forest Home, hear the Gospel and make life changing decisions in their walk with Christ. The lives of Billy Graham, founder of the Billy Graham Evangelistic Association, and Bill Bright, founder of Campus Crusade for Christ (CRU) are just two of the thousands of life-changing stories of believers who would be impacted by the ministry of Forest Home.
Victory Circle has been a special place at Forest Home. This outdoor amphitheater is a place where testimonies, decisions, and commitments are declared. Our Victory Circle Partners demonstrate a shared vision for the power of camp ministry and they are committed to investing in the mission of Forest Home.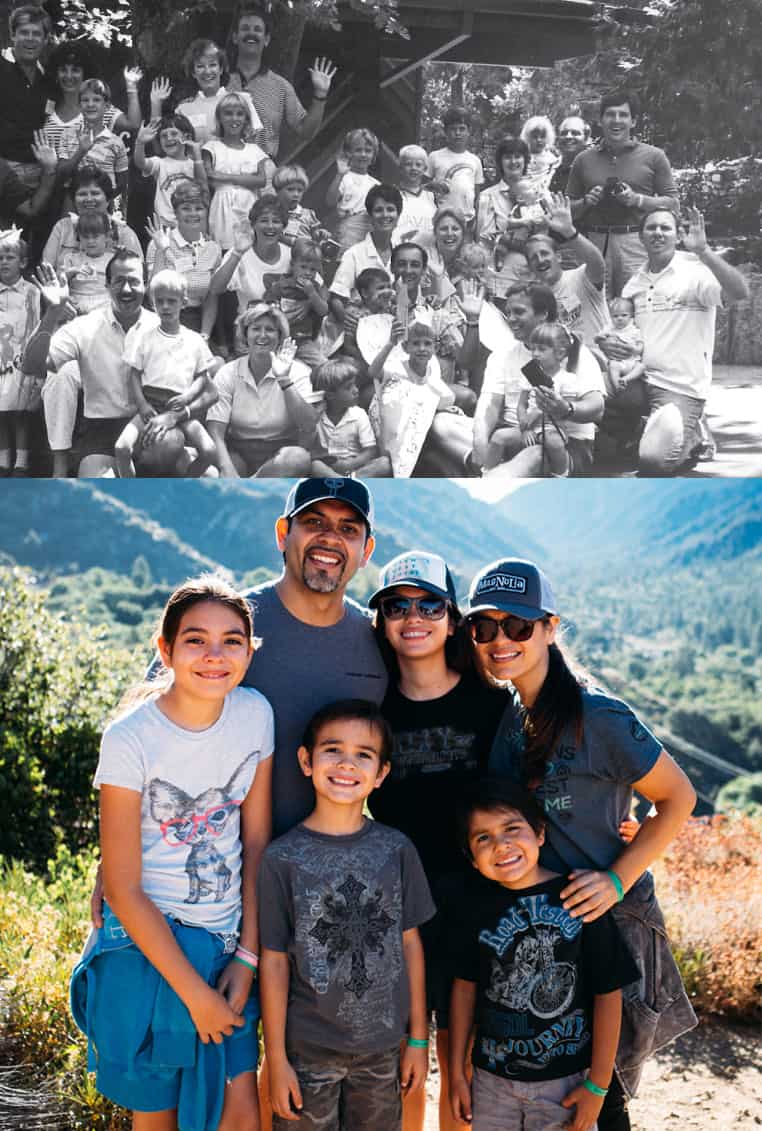 Leadership gifts made at the Victory Circle level of $1,000 and above, provide critical annual support to help fund ongoing ministry, bring camp out to the inner city, bring kids to camp who cannot afford it, and to bring families together at camp to experience the transformative work of Jesus Christ.
Victory Circle offers five levels of membership and is based on cumulative calendar year giving. Members receive special communications throughout the year, Office of Development ministry briefings, and insights into progress made with the resources God has provided.
We invite you to pray about joining this special group of committed annual donors, and to invest your resources in building God's kingdom through the power of camp.
15:1 Partnership ($25,000 and above)
The 15:1 Partnership is an instrumental group of gospel patrons who share a larger vision for growing the impact and reach of Forest Home Christian Camps. The significance of this name comes from 1 Corinthians 15:1 where Paul writes:
"Now I would remind you, brothers, of the gospel I preached to you, which you received, and in which you stand…"
At Forest Home, we are committed to transformational experiences for children, youth, and parents to "stand victoriously on the gospel." Every program is designed to help campers experience the love, joy, peace and calling of the Lord, and to leave the mountain with clarity in their life as they trust Jesus and live out their life's purpose as His ambassador.
Our 15:1 Partners are leaders who leverage their shared knowledge, experience and resources to "lock arms" with the President and Forest Home with initiatives that lead to greater transformational ministry impact in helping this generation stand upon the gospel.
(Unless noted otherwise, gifts given at the $25,000 level and above are automatically designated to the 15:1 Partnership Fund.)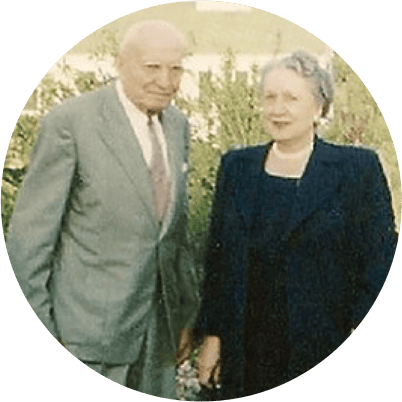 John G. Hormel Partnership ($10,000 to $24,999)
John G. Hormel was one of the founding members and Chairman of the Board of Forest Home. Miss Mears once recalled about him, "Most every time I went over to see him (and it was often) he would begin talking about what we could do to be sure that nothing would ever happen to let men and women forget what Forest Home really was founded for. So many times, I said: "John, I'm so sorry we can't put our dead hands on the future, but we can pray today that the Lord will keep Forest Home true to the Gospel of the Lord, to the Word of God."
Billy Graham Partnership ($5,000 to $9,999)
In 1949, Billy Graham faced what he called "an intellectual battle over the word of God" at Forest Home. During this battle, he said, "Oh God, from this moment on, I'm going to accept this book as thy word. That was a beginning to a whole new era of my ministry". Billy Graham gained national and international attention with the 1949 Los Angeles crusade and in 1950 he began his weekly "Hour of Decision" radio program. His evangelistic crusades led multitudes to the Lord worldwide and his ministry BGEA is "reaching more people than ever before through innovative ministries and global outreach projects."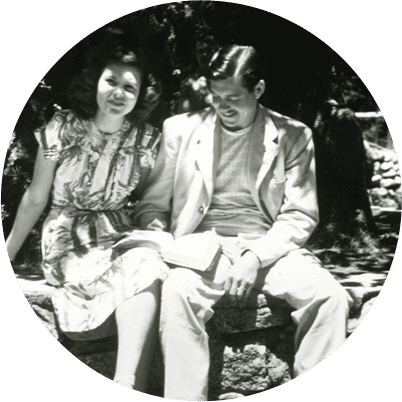 Bill and Vonette Bright Partnership ($2,500 to $4,999)
Bill and Vonette Bright made decisions at Forest Home which shaped the course of their future as a couple and in ministry. For Bill, it was during an overnight prayer meeting at Forest Home, which was named the Fellowship of the Burning Heart, where he encountered the Holy Spirit and received his call to reach college students around the world for Jesus. Vonette attended the College Briefing Conference where Miss Mears "explained the gospel in a way that made sense for the first time." In 1951, Bill and Vonette co-founded Campus Crusade for Christ (CRU). Bill also authored the Four Spiritual Laws booklet, introduced The JESUS film and co-founded the Global Pastors Network. Vonette founded the National Day of Prayer and launched Women Today International.
Margaret Mears Partnership ($1,000 to $2,499)
Margaret Mears devoted her life to serving her sister Henrietta Mears. Margaret traveled with Henrietta to California and took care of household duties to allow Henrietta's focus to go fully toward fulfilling the work the Lord set before them. Margaret's devotion to Henrietta was a catalyst to multitudes reached with the saving truth of Jesus Christ through Henrietta's work at Hollywood Presbyterian Church, Gospel Light, Forest Home, and other influential work worldwide.