We had an amazing reopening this summer with over 500 children, youth and adults making the life-altering decision to accept Jesus Christ as their Lord and Savior! Another 4,250 made recommitments or other decisions to walk by faith in Christ. Through God's grace over 9,000 campers attended a Forest Home program this summer which is one of our largest summers yet!
At our Youth camp this summer, over 5,000 campers attended and heard the good news of the Gospel. Our donor funded 800+ person new outdoor Youth amphitheater was an incredible blessing, with over 245 first-time decisions made to follow Jesus and 3,779 other life-changing decisions made to walk by faith with Christ.
Wild Rock, our new Children's camp, had over 1,500 campers attend, with 195 campers making first-time decisions to follow Christ. Because of generous donor support, we were able to complete major renovations to this camp center to better serve our guests.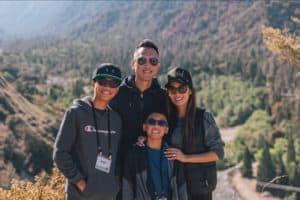 Over 2,400 Family Campers vacationed with purpose this summer, with over 66 campers making first time decisions to follow Christ. We heard many stories of marriages being renewed, families being knit closer together, and life-changing decisions being made.
Earlier this year, we completed the $7 million Emerge Stronger Campaign. This campaign included funding to protect the ministry and for three major projects that expanded capacity for additional attendance, created safe and expanded outdoor spaces given the new realities with COVID, and that revamped many facilities throughout Forest Home.
Our newly renovated dining room at Forest Center!
Our newly renovated dining room at Forest Center!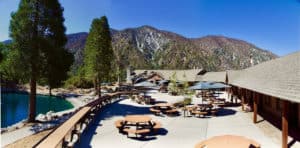 Lakeview now has a picturesque outdoor dining area!
Our brand-new 800+ person outdoor Youth amphitheater!
Thanks for your amazing support to allow Forest Home to re-open stronger than ever before. God's Spirit is moving in such a powerful way. It's been overwhelming to see thousands of campers grasp the depth of God's love for them and make decisions to trust and follow Christ. For having been closed just months before, we can say together thank you, Lord!
As we prepare to enter a new year, will you pray about partnering with us by giving a year-end gift to Forest Home? Your gift will enable us to continue to strengthen families and to reach more children, youth, and adults with the Gospel. 
For 2021 tax credit, make your gift online using the Donate Now button below or Donate by Mail by sending your check postmarked by December 31st to:
Forest Home
Dept LA 25513
Pasadena, CA 91185-5513
(First Class Mail Only. No FedEx, UPS or any other overnight deliveries are accepted)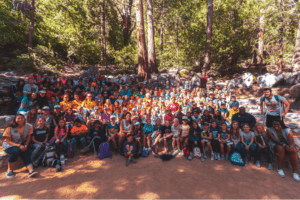 If you are 70½ or older, you can make a tax-free distribution from your IRA to Forest Home.
Click here to learn more. 
Let's keep telling the world about Jesus!
We look forward to seeing you in 2022!