Wild Rock at Forest Home is a perfect match for groups looking to run an event with the great outdoors as a focus.
Open June-September, this secluded camp center offers insulated Yurt housing with ceiling fans and bunk beds for up to 250 guests with community bathrooms located nearby. Five "Terrains" are comprised of three to six yurts each. 
New centralized features include a 400 sq.ft. covered portico providing shade for everyone to gather and dine, and an 18,000 sq.ft. artificial turf for games and activities. Nestled into the hillside, the Summit amphitheater offers majestic mountain views, a camp fire ring, and audio visual set up for outdoor meetings.
Your guests can choose from the wide variety of seasonal recreation options at Forest Home. Zip Lining, hiking, kayaking, playing basketball, miniature golfing, and doing crafts (just to name a few!) all ensure that your guests will have an unforgettable experience at your event, whether they are looking for a sense of adventure or simply seeking a time of quiet reflection in a tranquil place.
Canvas-sided platform lodgings with five to seven bunk beds. Bathrooms and shower facilities located nearby. Bed and bath linens not provided. ​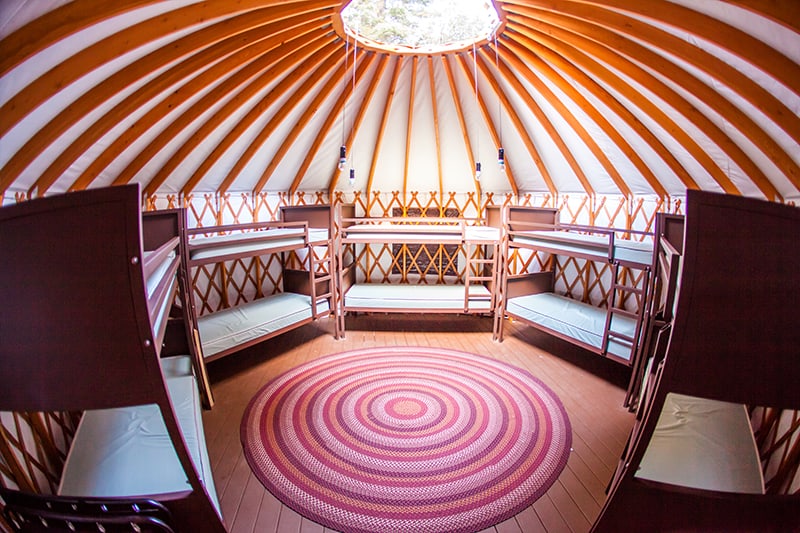 Enjoy warm meals under a covered patio with seating for 250. Hand washing and sanitizing station nearby for safe meetings.
A massive 100′ x 200′ artificial turf field with lighting for secure gatherings, and all the camp games and activities you envision.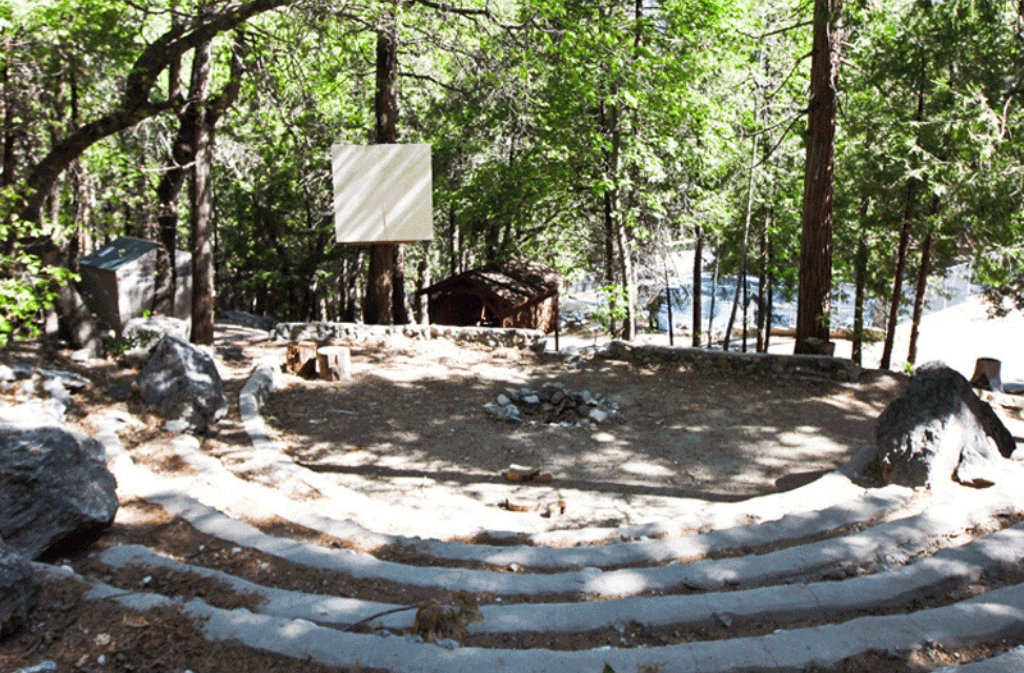 This is the large group meeting area at Wild Rock, seating 200 guests at once. While seated in this amphitheater-like setting, guests view the cathedral of the great outdoors.
Outpost 31 is a shaded space, located in the center of Wild Rock that can accommodate 30 guests.
All deposits are non-refundable and due at the time of registration
Conference balance is due two weeks prior to check-in
At the discretion of Forest Home, prices are subject to change at any time
Churches or groups with a signed contract should refer to the contract for payment guidelines