Located in the beautiful San Bernardino Mountains, Forest Center is our premier location in Mill Creek Canyon.
Capable of hosting up to 550 guests, our largest camp center offers easy access to some of Forest Home's best amenities and provides a wide variety of options for lodging, dining, and meeting spaces.
Many of Forest Home's most popular places are located in Forest Center, including Hormel Hall (our most spacious meeting room), Stagecoach Coffee Co., our new Aquatic Center, Clubhouse, Miniature Golf Course, Craft Center, and the inspiring outdoor amphitheater, Victory Circle. 
Forest Home provides a wide variety of seasonal recreation options for guests to choose from. Zip Lining, hiking, kayaking, playing basketball, miniature golfing, and doing crafts (just to name a few!) all ensure that your guests will have an unforgettable experience at your event, whether they are looking for a sense of adventure or simply seeking a time of quiet reflection in a tranquil place.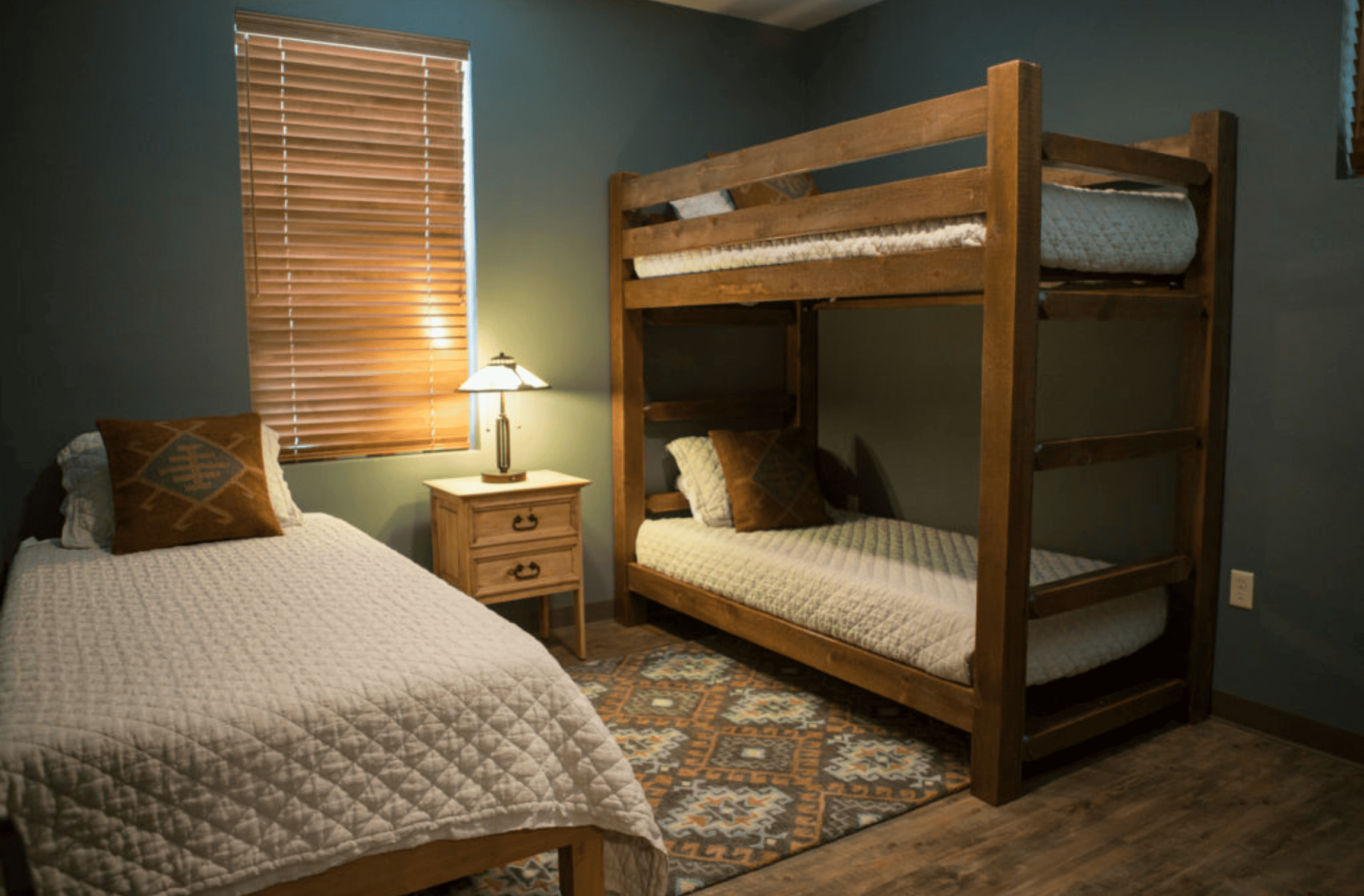 Luxurious hotel-style lodging completed in 2018, includes air-conditioning, kitchenettes, room layouts for families of all sizes, cozy common areas, private bathrooms and linens .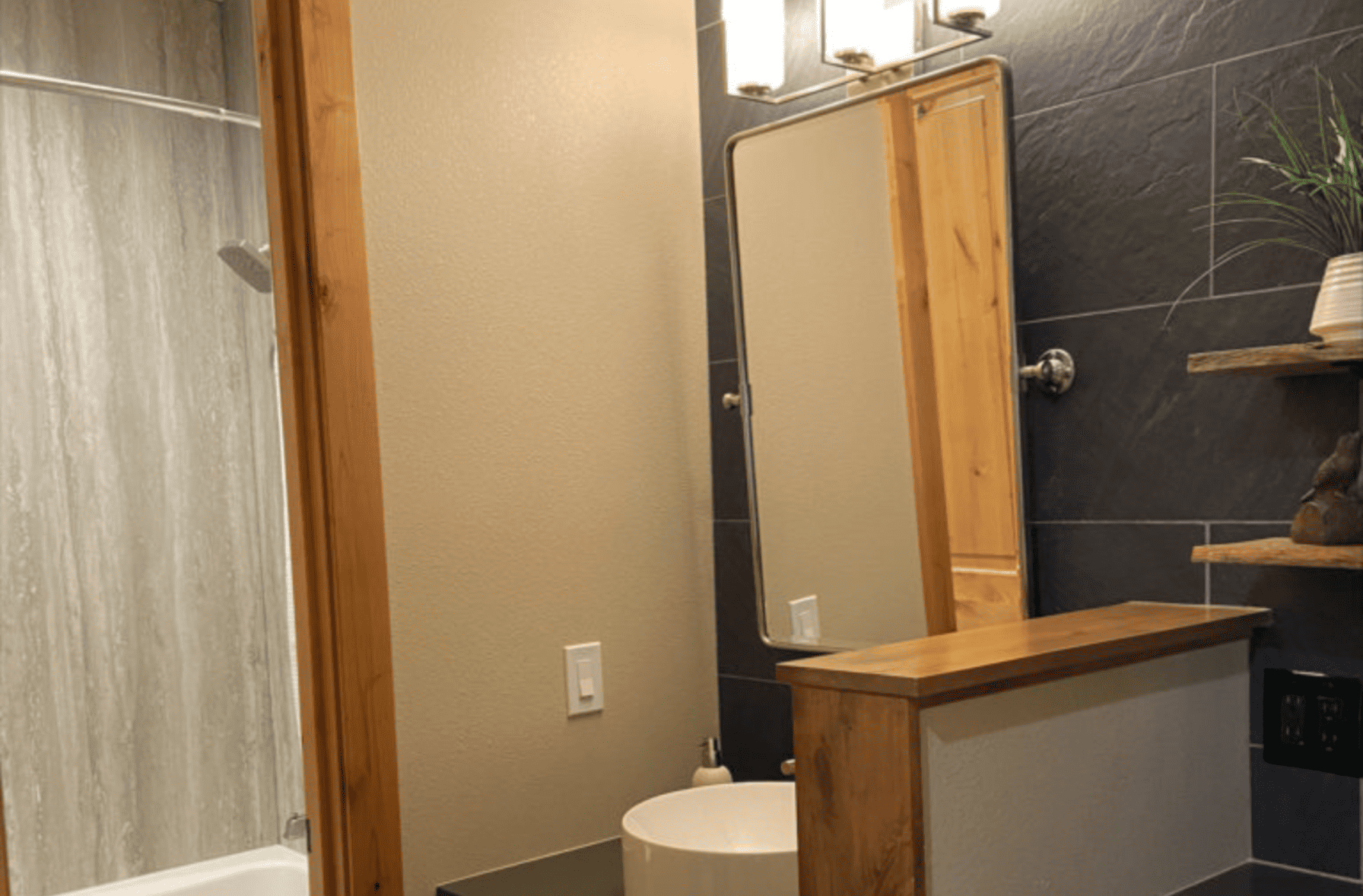 The newest and most centrally located cabins in camp with air-conditioning and great amenities. Two furnished bedrooms, one bathroom, mini fridge, a king, twins and bunk beds.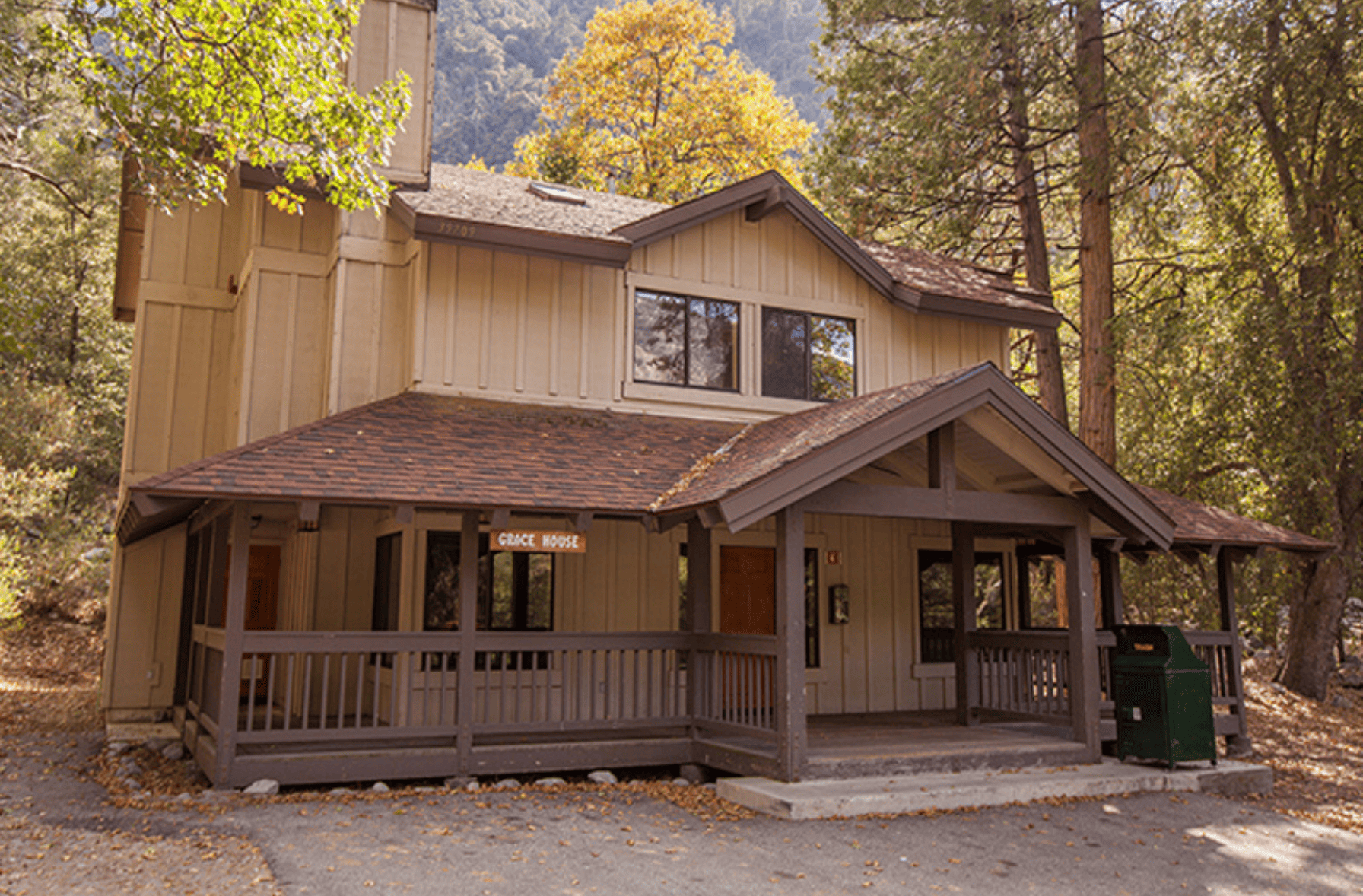 Beautiful two story home in a private location. Premium, furnished housing with full kitchen, common area, and five furnished bedrooms with queen & single beds in each room. Private bathrooms with full linens provided.
Beautiful three story furnished home with full kitchen, common area, and four furnished bedrooms with a mixture of queen and single beds. Private bathrooms with full linens provided.
Mixture of queen, double, twin, and bunk beds with private bathrooms. Full linens provided.
Queen and bunk bed housing with private bathrooms. Bed and bath linens not provided.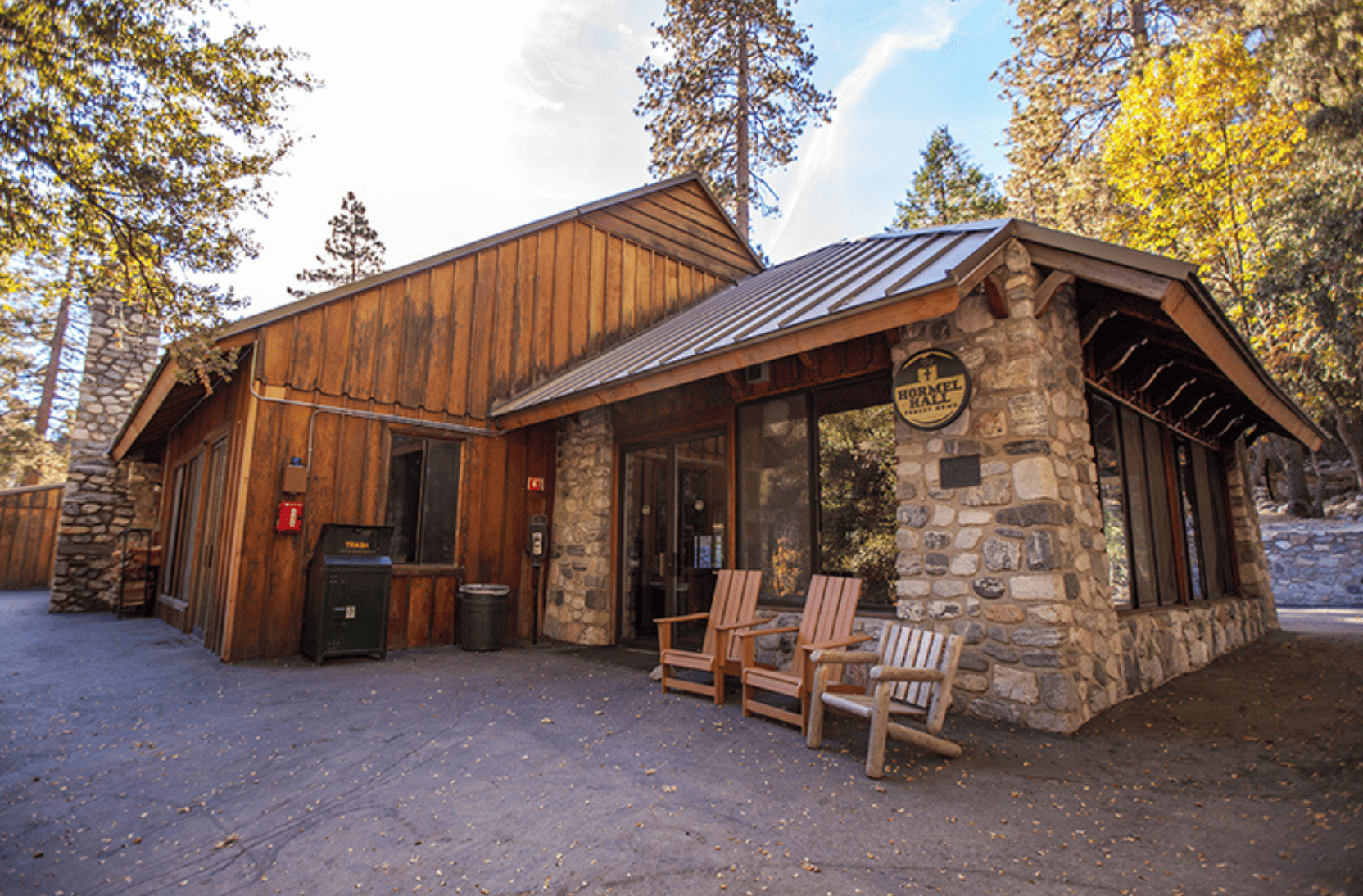 Forest Center's largest meeting room, Hormel Hall comfortably accommodates 425 guests (additional seating up to 455). It is equipped with stage lighting, projection, LCD displays, and a sound system. Central heating and air conditioning, foyer, green room, and a beautiful stone fireplace.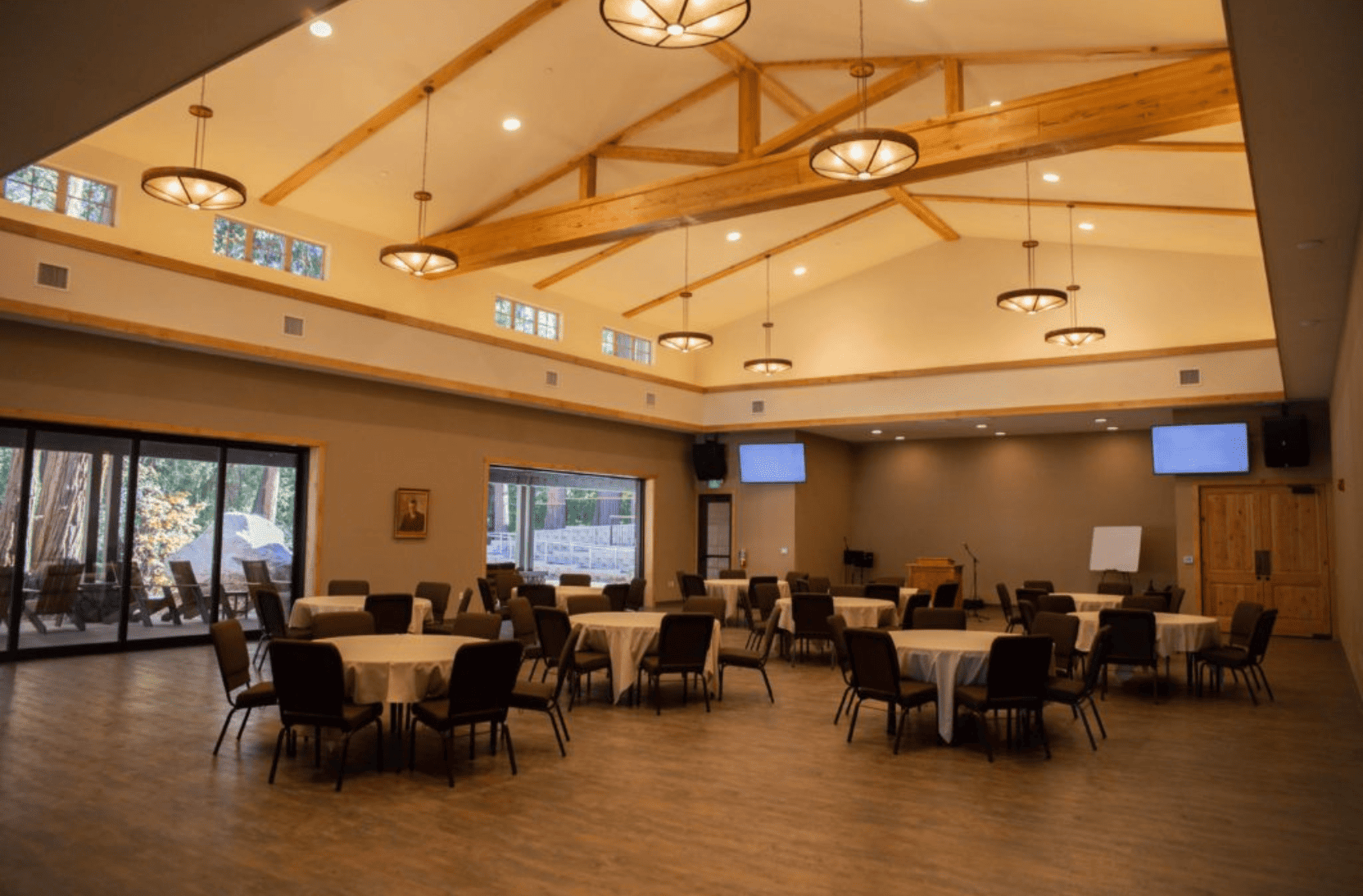 Located in the center of the new Cedar Ridge suites, Hurtt Hall seats up to 200 guests. Panoramic sliding glass doors can be opened up to the pine and oak tree forest, and communal outdoor seating is centered around a gas lit fireplace.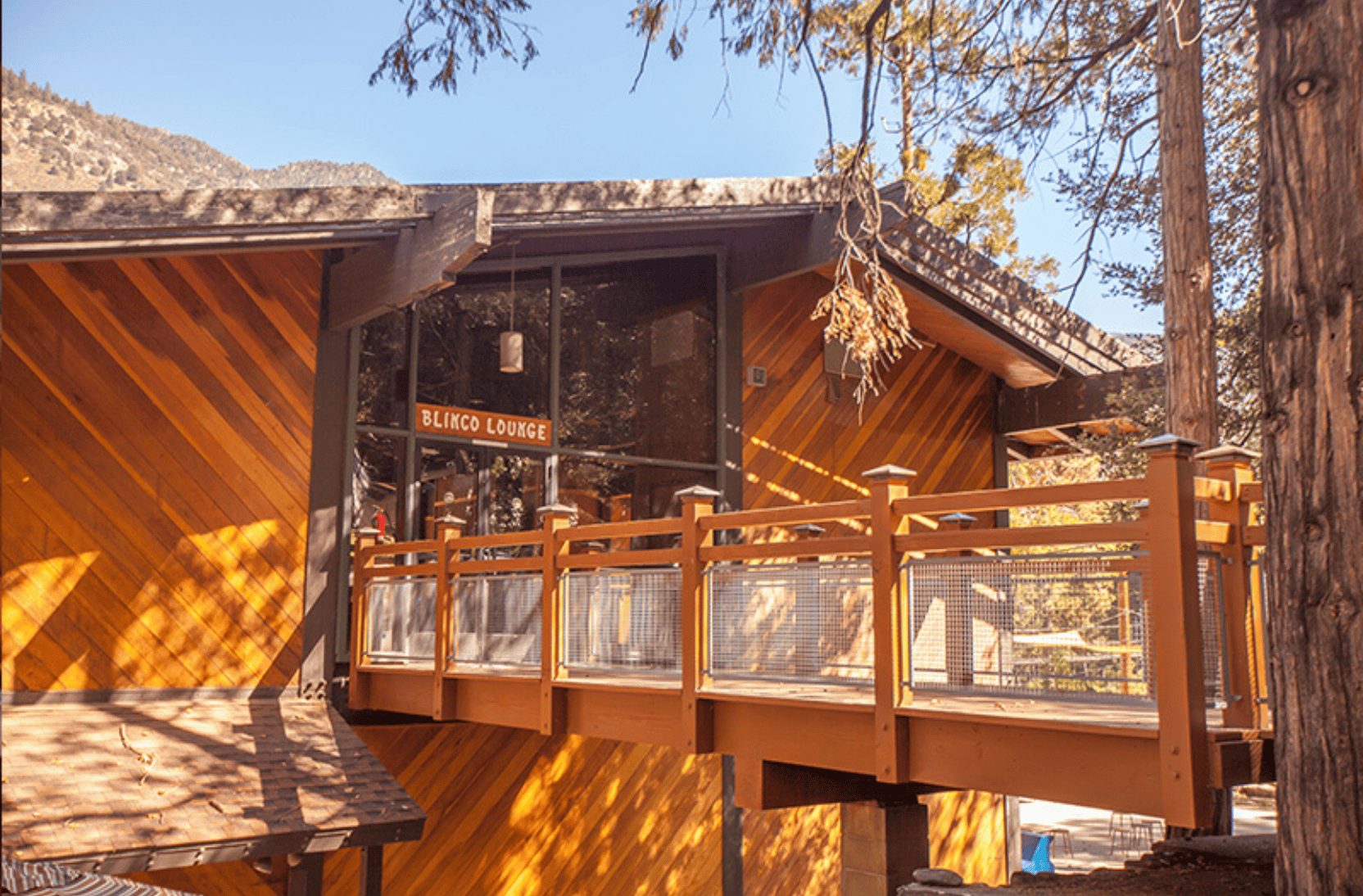 The most central meeting room in Forest Center, Blinco Lounge is located right above the Den and Craft Center and seats up to 140. It comes with a fireplace, vaulted ceiling, built-in sound equipment, an outdoor porch, and a beautiful view of the mountainside.
In between the Miniature Golf Course and Forest Center Field sits Elliott. This space features vaulted ceilings, mounted LCD screens, sound equipment and seats up to 120 people.
Touchstone is located right next to Mortenson Hall and can seat up to 50 people. This  beautiful space features a mounted LCD screen for PowerPoint presentations and gas fireplace.
Pines Lodge is conveniently located next to the Forest Center Pool and can accommodate up to 80 guests.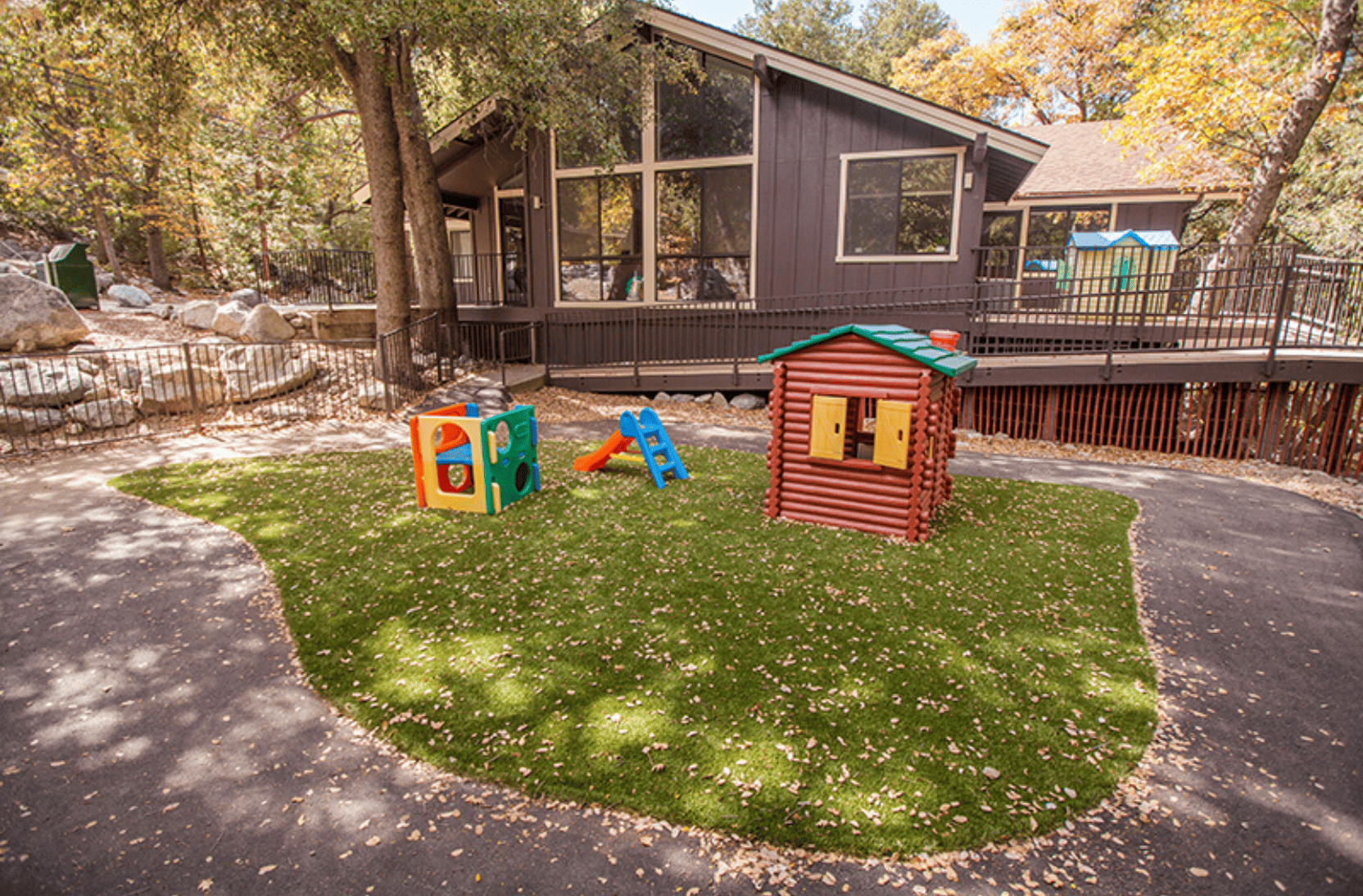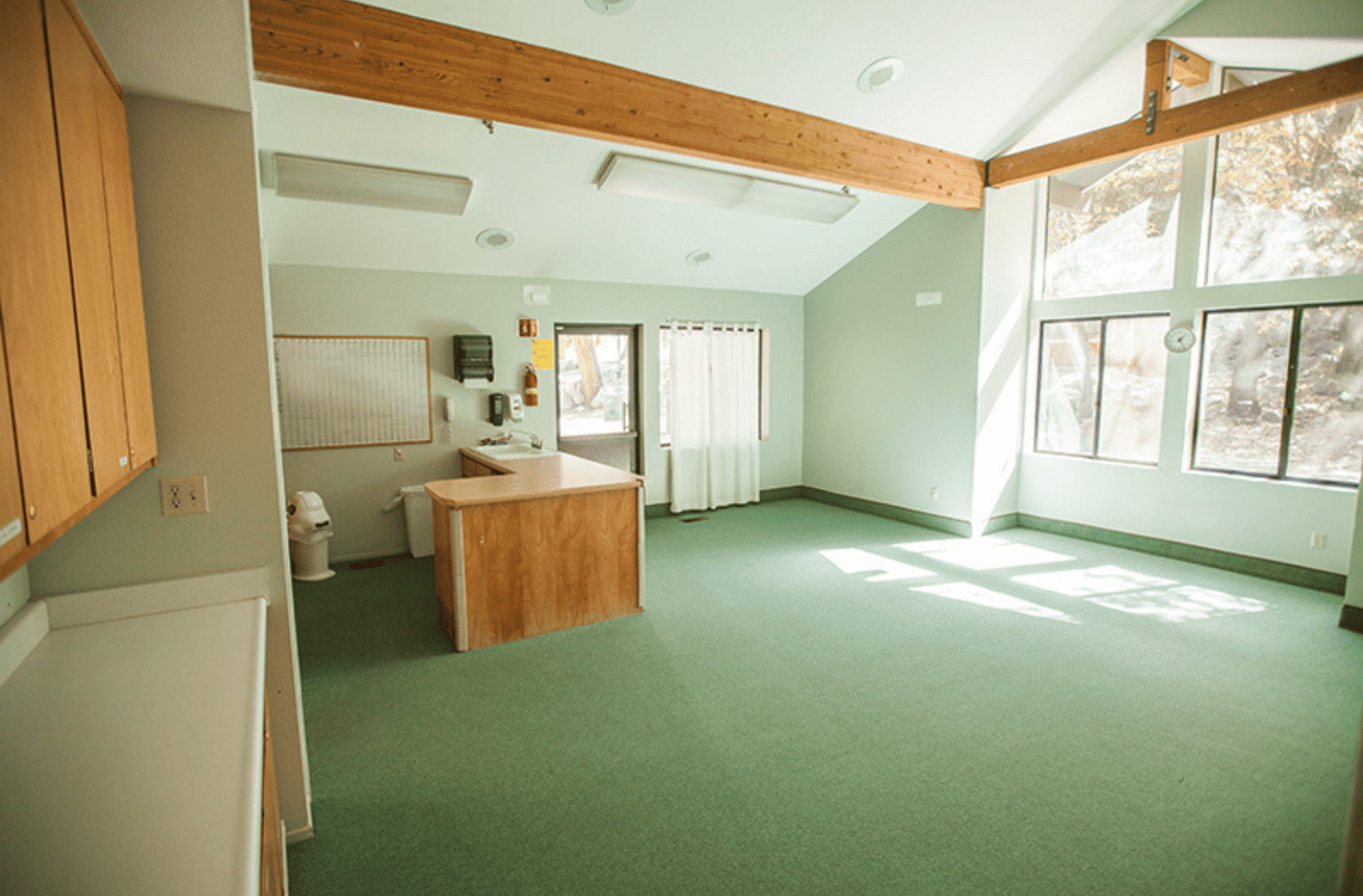 Centrally located and designed for childcare (cribs, playground, etc.), Chipmunk Corner accommodates 30.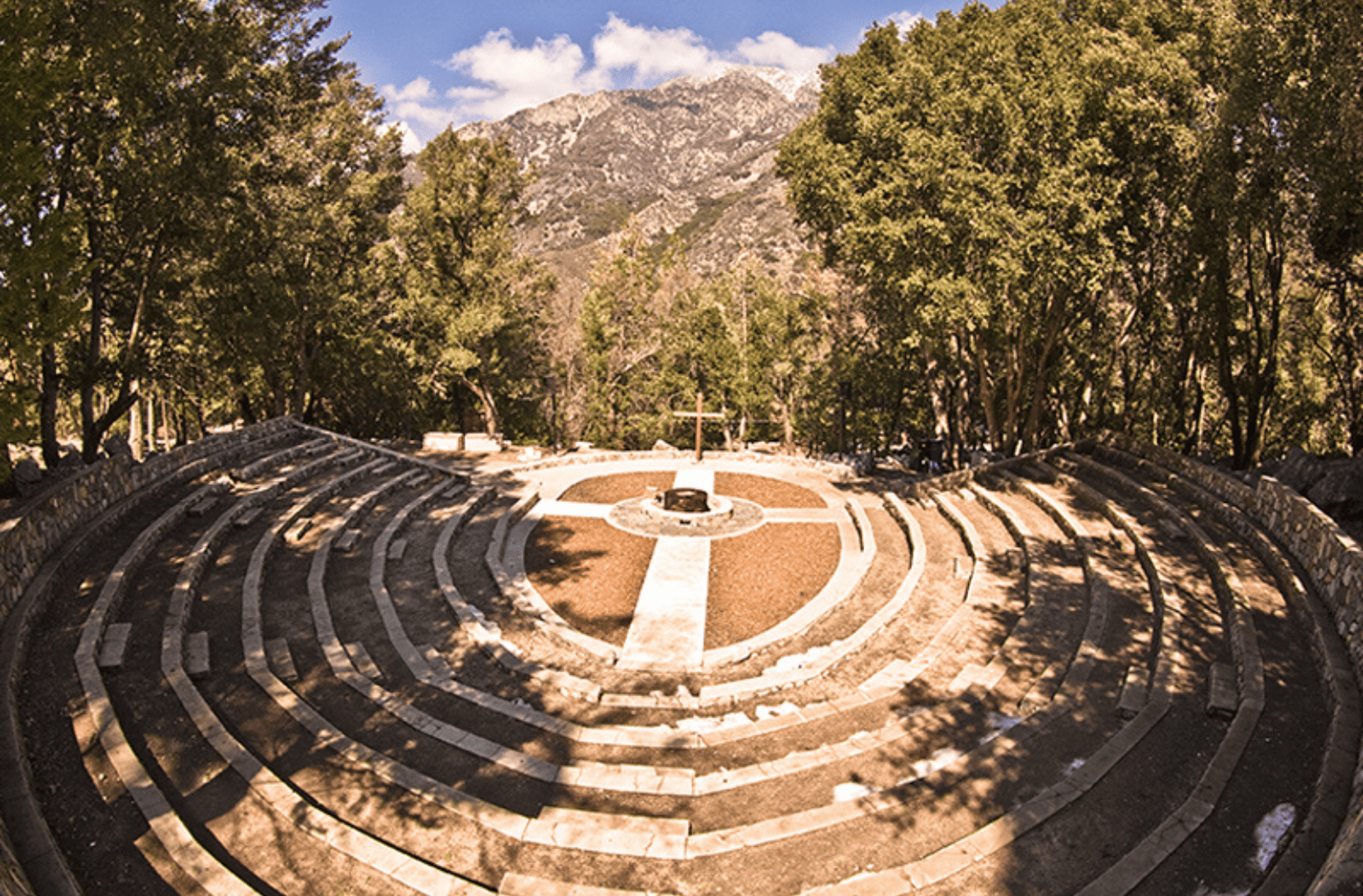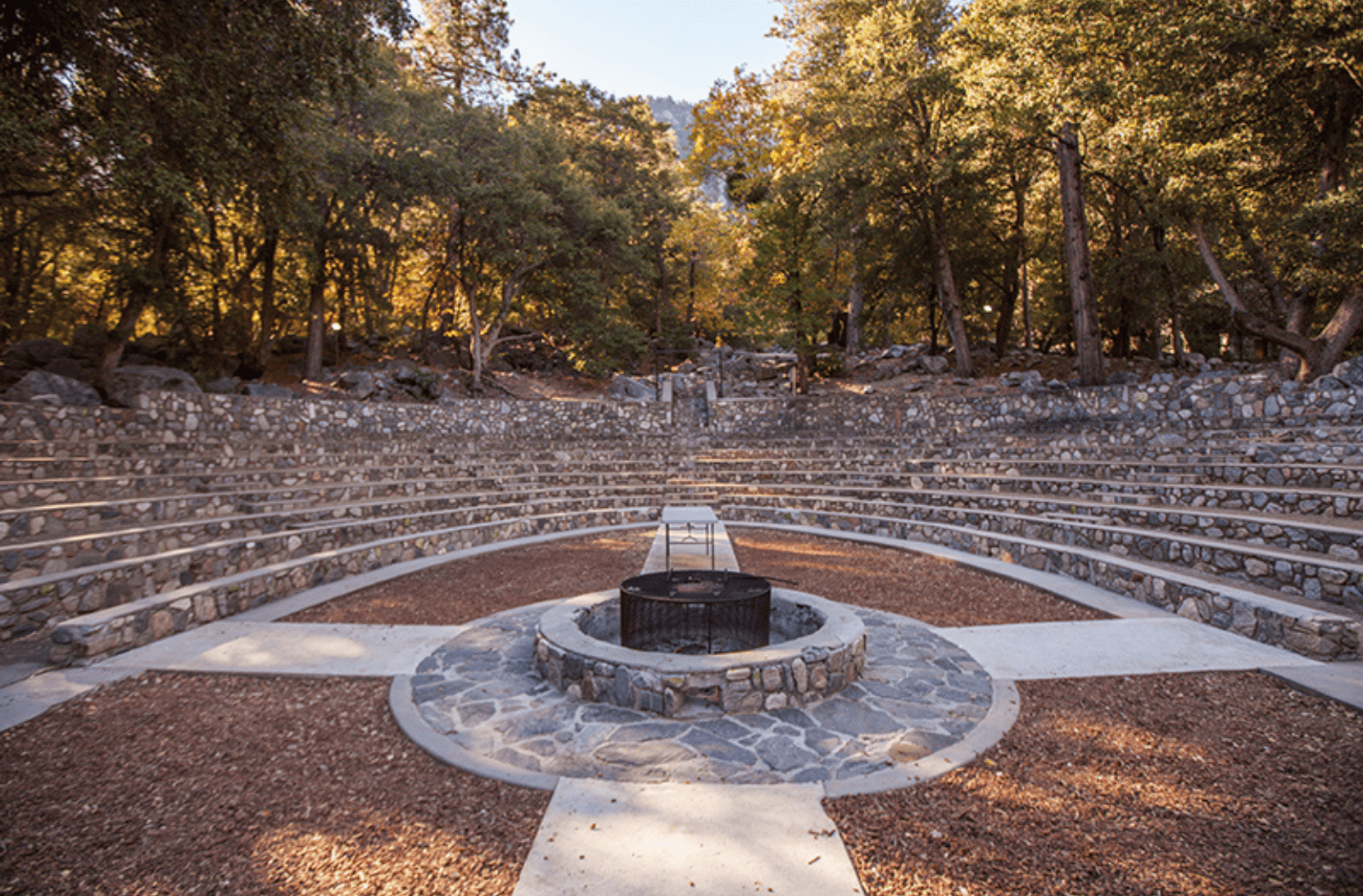 VICTORY CIRLCE (AMPITHEATER)
Located on the upper south part of camp, right above the Forest Center Dining Room. The shaded stone amphitheater can accommodate up to 500 people and has a large fire pit, built in sound and lighting system, and includes a beautiful cross overlooking the mountains.
All deposits are non-refundable and due at the time of registration
Conference balance is due two weeks prior to check-in
At the discretion of Forest Home, prices are subject to change at any time
Churches or groups with a signed contract should refer to the contract for payment guidelines